Blog Posts
Hidden Traps of GPS Fleet Tracking Contracts (and How Not to Get Caught in One)
Your telematics service should be an ongoing partnership—not a decision you're stuck with.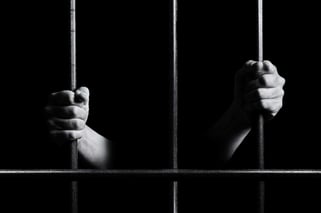 How's this for irony? Match.com, a site that made its name helping singles take their time and meet lots of people—so they don't commit to the wrong person—just got sued for unfairly locking customers into long-term contracts.
According to the California lawsuit, some of the tactics Match.com used to trap subscribers included:
Hiding the auto-renewal clauses deep in their contract's fine print
Eliminating the legally required notices about consumers' right to cancel
Creating a long and tedious cancellation process
We bring this up because other GPS fleet tracking service providers use the same tactics. Here are some things to beware of when you consider signing up for a fleet tracking service.
Don't let these GPS contract horrors stories happen to you.
"You didn't ask to cancel in time, so… two more years!"
This seems to be the most common strategy some GPS fleet tracking providers use to keep customers locked in for years and years. Time and time again, we hear from prospects looking to switch from their existing GPS provider after learning their contact had mysteriously renewed without their knowledge.
Buried somewhere in the text of the long-term agreement, the contract will state that the subscription automatically renews on a certain date. To cancel, the customer must proactively contact the provider a number of weeks or months in advance. And of course, the provider won't send any reminder that the contract is ending, or the cancellation window is closing.
One ClearPathGPS customer told us they were planning to start searching for a new GPS provider as soon as their two-year contract ended. They found out after the end date that they'd just "renewed" for another two years.
"Don't worry. You can get out of it anytime. Trust us."

Another ClearPathGPS customer alerted us to this tactic. Prior to finding us, the company had signed up with a different provider. While the general manager was negotiating terms, he asked if they could cut the contract period from the standard two years down to one. "We can't really do that," said the salesperson. "But the length of the contract doesn't matter because you can get out of it anytime."
Technically speaking, this claim was accurate. What the contract stated was that the customer could buy their way out anytime. And guess how much that would cost? The entire amount remaining on the contract.
In this case, the company was paying $25 per month to track each of its 21 vehicles. When the business finally decided it had had enough of the provider's poor service, there were 13 months remaining on the agreement. That meant the company would have to pay the GPS provider $6,825 just to end the relationship.
"Hey, we never said this contract was based on our performance."
What if you find a few months into your multi-year contract that your GPS tracking company has lousy service? What if their trackers fail? What if your team needs help navigating their app? And what if you can't get their customer service team on the phone when there's a problem?
This is why it's so important if you're considering signing up with any GPS provider, to first see how other companies describe working with that provider. For many of these providers, the goal is not to create a mutually beneficial relationship and deliver you the best service month after month. Instead, their aim is to lock you into a long-term contract that delivers them revenue month after month, regardless of how they treat your company.
"Sorry, but the ups and downs of your business aren't our problems."
Most GPS fleet tracking plans are totally inflexible. If you sign up to track 25 company vehicles for their plan, you'll be paying the same monthly amount for all 25 vehicles—all year, year after year of the contract—even during those periods when your business is normally slow or even shuts down completely. We've heard from landscapers, roofers, tree trimmers, and other service businesses whose businesses are seasonal that it's very frustrating having to pay the same fees for GPS service when they know that some of their vehicles are just going to be parked in a lot for a couple of months each year.
"… and no, not even the COVID lockdowns will loosen our contract's terms."
In fact, a lot of businesses just learned this fact during the 2020 pandemic. Many of them contacted their GPS providers and asked to suspend their service because their vehicles were sitting idle. Of course, those providers said no.
"Oh, and if we change the contract and it hurts you, you might still be stuck with us."
One customer showed us the language of their previous GPS provider's agreement. Follow this logic:
The provider gave itself the right to adjust the contract while it was still active—even if the change had a "material adverse effect" on the customer. (Translation: we're changing the rules we all agreed on.)
The provider promised to notify the customer about the change only 14 days before it went into effect. (Translation: don't expect a lot of advanced warning)
If this happened, the customer had the right to protect itself against only that portion of the agreement that was changing. (Translation: and don't think this means you can end your contract.)
The worst part: The customer could protect themselves from the changing rules only if they called the provider before the change went into effect (which could be 2 weeks). (Translation: if you don't react fast enough, you're locked into the new changes)
Note: The "1 new vehicle auto-resets entire agreement" sleight-of-hand.
Some GPS companies use a variation of this trick to keep you locked into their contracts longer than you'd like. Here's how it works. Somewhere in the contract's legal language, the provider will include a clause that states if you add a new vehicle to your existing 25-vehicle service (even if its just 1 new vehicle), that change automatically restarts the GPS agreement to two or three more years—not only for the new vehicle but for all 26! Beware of this one. It has ensnared more than one business we've talked to over the years.
Want to ensure you don't fall into a trap? Here's our top 5 questions to ask:
Does the provider offer options other than a long-term contract?
Better to keep your company's options open and find a provider that will work with you month to month and won't demand you commit to them in advance for years. (ClearPathGPS offers flexible plans including month to month options).
Will the contract require a proactive renewal from you, or will it auto-renew?


If your GPS provider prefers to keep its customers locked in with automatic renewals forever—or until they ask to cancel—you should assume that the company doesn't pride itself on outstanding customer service that keeps businesses loyal to them. (ClearPathGPS

talks with you 90 days before your renewal to find the right path forward for you).
Will the provider let you suspend service for a period of time?
If your company has a need to temporarily pause your GPS service, such as when business slows down, you want a provider that makes this easy. (ClearPathGPS flexible plans include an option to let you pause service on a few, most, or all of your vehicles anytime, and can cut the monthly fee for those trackers to $5 per month until you're ready to resume service).
Has the company earned a reputation for outstanding service?
And while we're talking about customer service, don't sign up with any GPS provider—especially not one that demands a long-term contract—until you've heard from businesses like yours what it's like to work with them. (ClearPathGPS has a 4.9-out-of-5 average rating on TrustPilot).
Does the contract hold the provider accountable for their performance?
Why sign a long-term contract that you can't adjust—or terminate—if the vendor doesn't provide outstanding service? (In some cases, we've even made accommodations to help customers stuck in contracts but eager to start working with ClearPathGPS—such as delaying their billing to make the transition easier).
Similar to Match.com customers – who didn't realize they were being locked into long-term agreements – the same unfortunately happens with businesses when they sign up with many GPS fleet telematics service providers. That's why its important to not only read the fine-print but do your diligence in vetting reviews, understanding and asking the right questions – before you get locked into a business relationship that won't get you the results you need and deserve.
---
At ClearPathGPS, we are focused on helping our customers improve their operations and bottomline. Our top-rated GPS fleet tracking solutions provide real-time data insights and tools needed to more effectively manage the vehicles, people, and assets businesses send into the field everyday. Can ClearPathGPS help your operations get better results? Let's find out – request a demo or contact us today!