Key Benefits of Adding Fleet Dash Cams to
Your Vehicle Tracking Arsenal
By adding dashcams to your fleet, you're providing your operations the additional back-up data and insights to further ensure your team and business is better protected. With images and video feeds you can:
Increase speed of claim resolution

Reduce lawsuits, whiplash and personal injury claims

Improve safe driving behavior

Mitigate rise of insurance premium costs

Increase ability to recover stolen vehicles or assets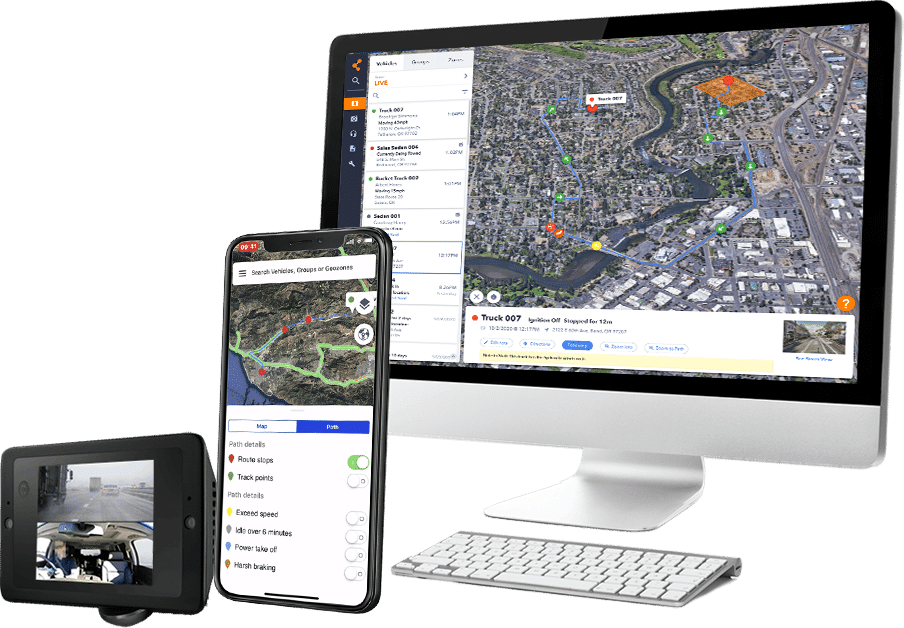 Fleet Dash Cams in Action
Our fleet dash cam solutions provide the visual data to know exactly what has happened, and how to possibly prevent it in the future.
Equipped with telematics functionality, the usage of vehicle dashcams provides additional fleet tracking insights in case of accidents or unsafe driving. Plus with infrared night vision, you get the benefit of an extra layer of visibility and protection no matter what the time of day.
In the case of unusual or unsafe driving events such as harsh braking, our fleet tracking system will automatically record and alert you. From there you have the capability to easily verify footage with data on the vehicle behavior reports.

Voice prompt functionality provides your fleet drivers the ability to easily flag an event by alerting the camera should they get into a sticky situation, enabling you to quickly pull up footage based on specific events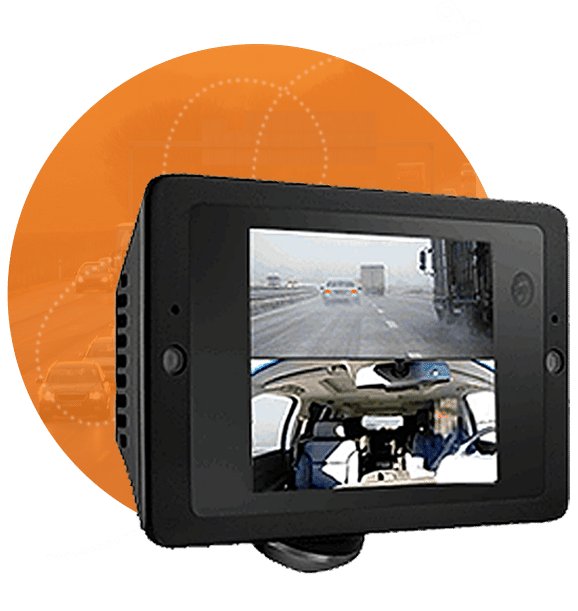 It's All in the Proof! Faster Situation Resolution
Whether your drivers are at fault or not, you no longer have to rely on hearsay. Dashcams give you the ability to resolve tough situations quickly and reliably.
Fast LTE connections uploads recorded video instantly to the cloud

Guard mode protects your fleet while parked by detecting both crash and broken glass events.

Footage before and after each detected event is marked for viewing and securely uploaded to your ClearPathGPS portal.

LED spot light when motion is detected, deterring theft and better protecting your fleet and everything inside 24 hours a day. (Limited to while device is in guard mode*.)

Video footage securely downloaded for bulletproof use in insurance claims, court cases, driver coaching, and more. We aim to be your one-stop GPS Fleet Management Solution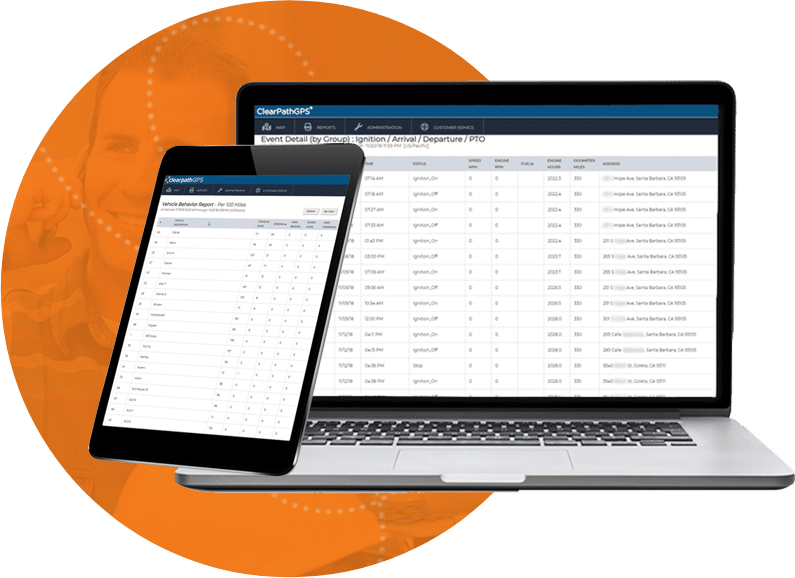 Easy to Install with
Top-of-Line Features and Functionality
ClearPathGPS dashcams can be installed and connected to your ClearPathGPS account in minutes enabling you to start recording the day you receive your camera. Plus, with our top-of-the line hardware, data insights and tools, you can rest assure you'll get the most out of adding dashcams to your fleet tracking capabilities.
HD 120° wide angle lens

720p road-facing and driver-facing

2x digital zoom with full resolution

2.4 inch (diagonal) LCD touch display

Smart response detects impact, broken glass, temperature
Built-in microphone for bookmarking clips
Connects directly to vehicle OBD port
Powered by vehicle battery (guard mode* when parked)

Up to 60 hours of drive-time video storage

GPS data records while ignition is on provide location, vehicle speed, and accurate time/date
Find out if ClearPathGPS affordable GPS fleet tracking solutions can help your operations and bottomline!