Simple & Easy
GPS Fleet Tracking
There's nothing worse than having dozens of vehicles and drivers to track and your data is impossible to understand. That's why ClearPathGPS developed top-rated GPS fleet tracking solution to simplify the operations of your business and track your fleet with ease. View live insights, actionable data and tools you need to more effectively manage your fleet, improve your operations, and your bottomline.
Powerful GPS Fleet Tracking Solutions
You need an actionable and affordable GPS fleet tracking solution to simplify your day-to-day job. With ClearPathGPS, take control of your vehicles and assets you have out in the field. The following functions are what help businesses make better business decisions using our all-in-one GPS fleet solution.
Live Fleet Tracking
Know what's happening in the field with our intuitive, live GPS fleet tracking map.
Real-time live fleet tracking updates allow you to easily see where your vehicles and assets are, and where they've been. Live traffic views help with routing optimization and more. Looking for specific info on one of your vehicles or assets? No problem, simply click and drill down with ease!
Virtual Fences via Geozones
Powerful GPS fleet solutions tools to ensure your vehicles and assets are where they should be.
Quickly create virtual fences around any important location—such as a job site or your company's parking lot— and automatically track and record your fleet vehicles or assets entering or leaving that zone. With this data, you can ensure accurate billing and tracking of crew, be alerted of after-hours or unauthorized usage, potential theft, and more.
Real-Time Alerts
Live text or email GPS fleet management notifications when something needs your attention.
Proactively take care of issues before they become larger problems. Common uses of this feature includes being alerted when scheduled maintenance is due, usage of your fleet after hours, speeding or unnecessary idling, when your fleet is moving outside of virtual geofences you've set-up, and more!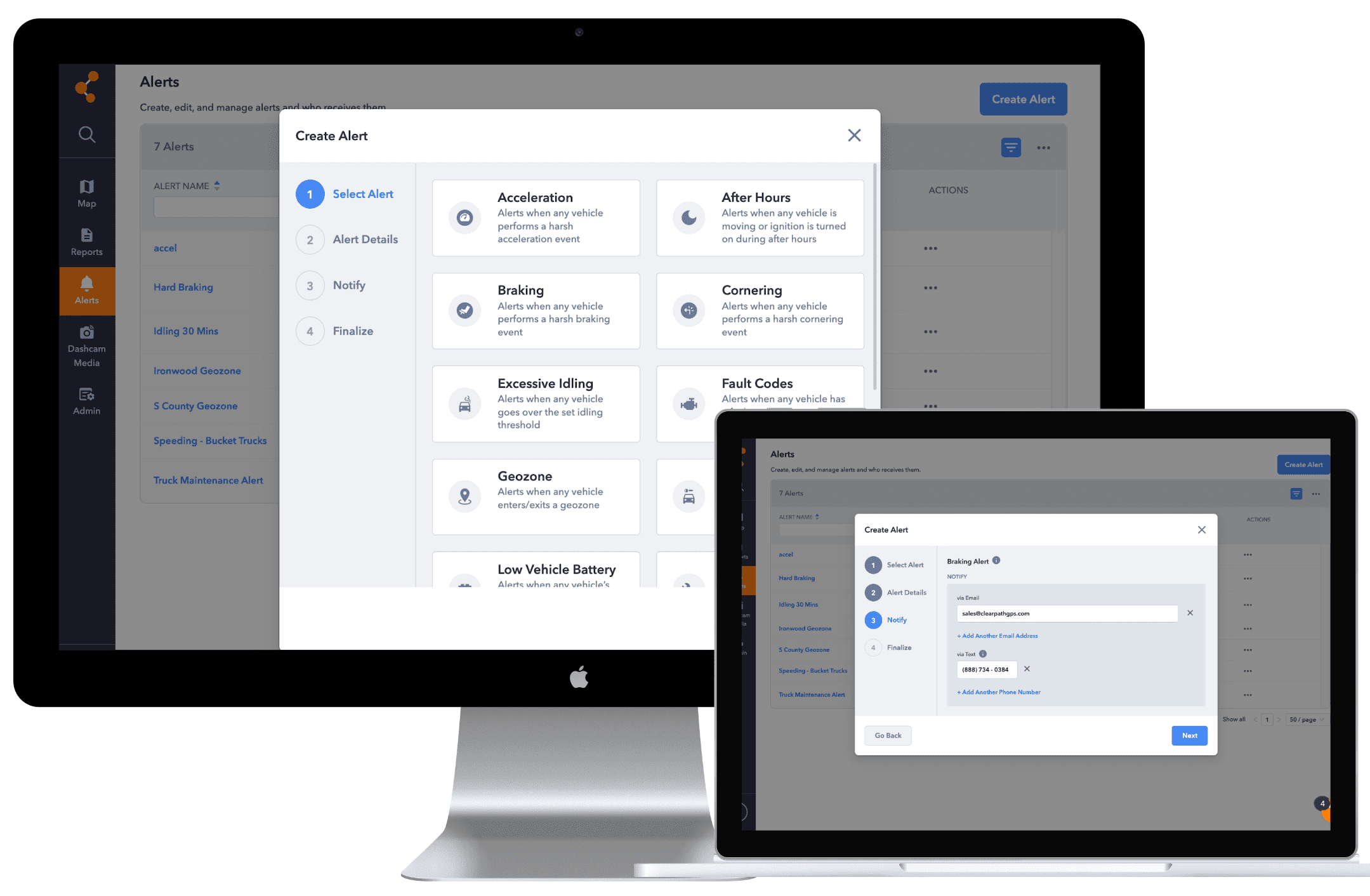 Extensive Reports
Actionable data library to monitor trends, fleet usage, driver behavior, and more
Get detailed, summarized, and historical data of your fleet to tactfully promote accountability and profitability. Key reports our customers utilize include virtual timecards, geozone departures, and arrivals, ignition detail, maintenance, a record of stops, driver behavior, and more.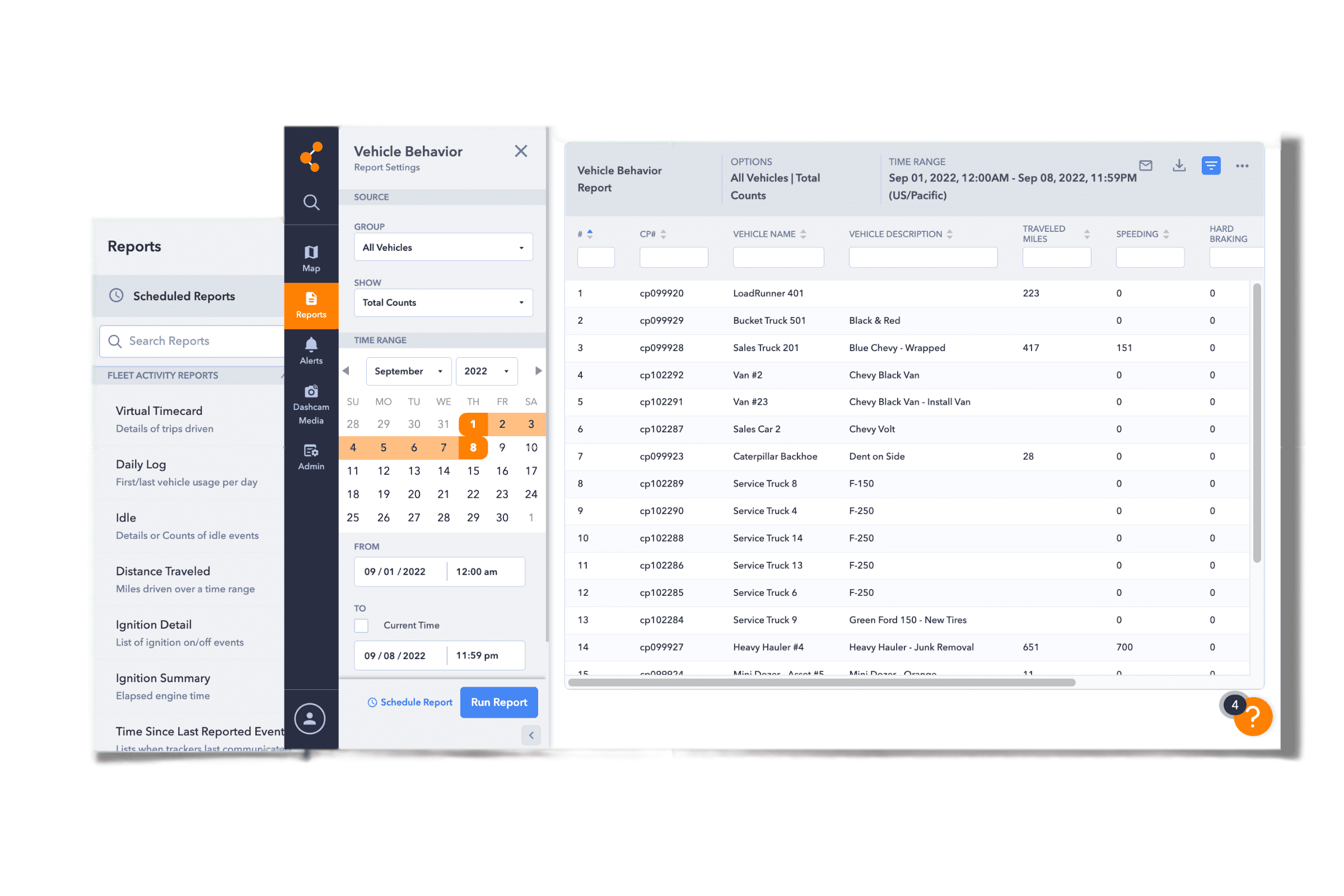 Track Your Fleet From Anywhere
Track your fleet on the go with our mobile apps.
Our iPhone and Android apps enable you to easily monitor and take action from the convenience of your phone anywhere, anytime. Track and manage your fleet and respond to customers via an intuitive interface with access to live fleet maps, reports, vehicle and driver information, and more.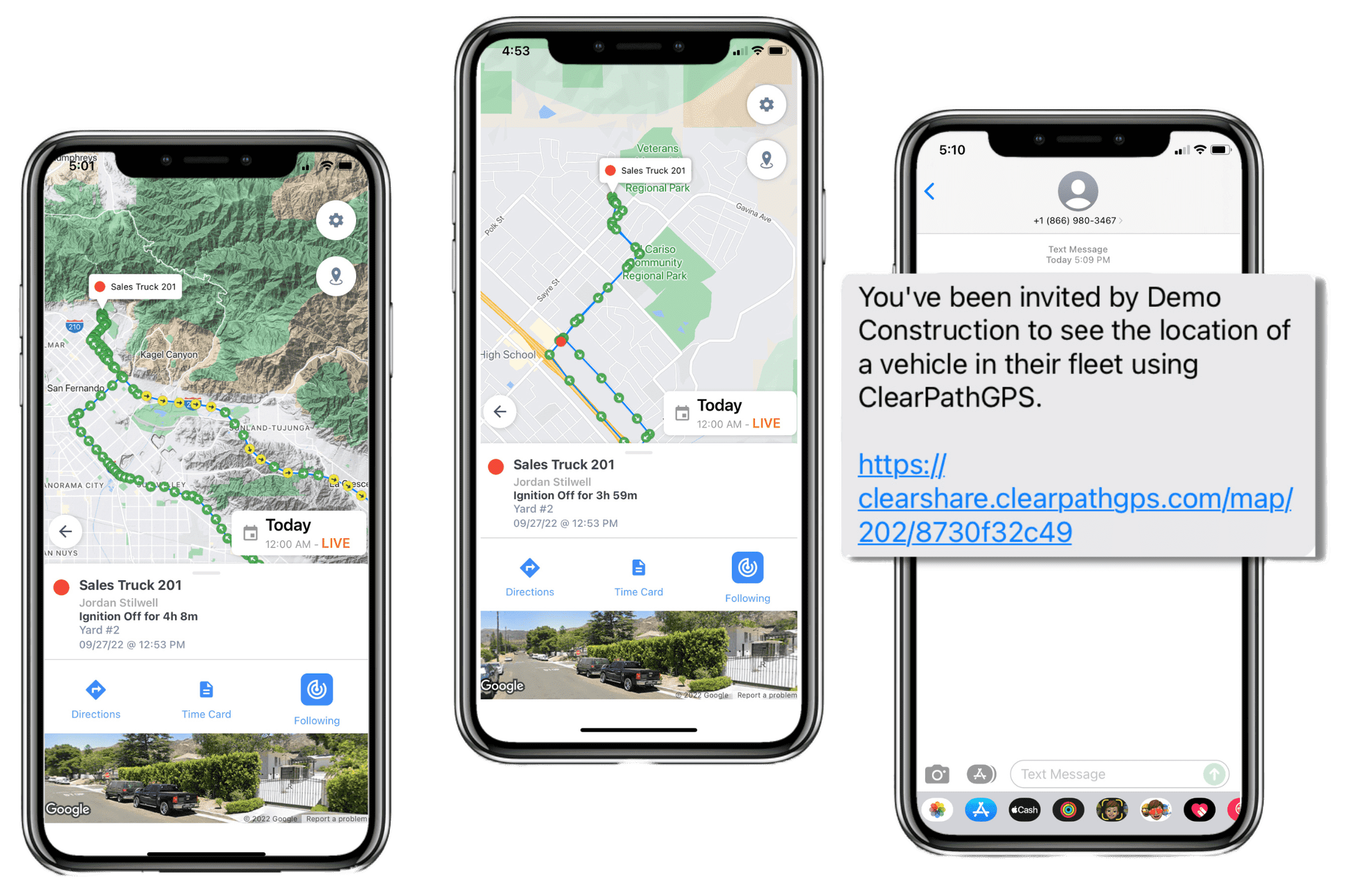 Dashcams on Demand
Empower your operations to mitigate risks and control costs.
Your driver's safety is the number one priority! Add the power of dashcams to your GPS fleet tracking solution with our road and driver facing video camera. You'll get images and video feeds to help you resolve tough situations like break-ins and accidents.
See GPS Fleet Tracking in Action
Schedule a demo to learn how our affordable and simple GPS fleet tracking can help your operations and bottom line.