Blog Posts
The Berry Man Delivers 7 Days A Week With ClearPathGPS Auto Tracking Devices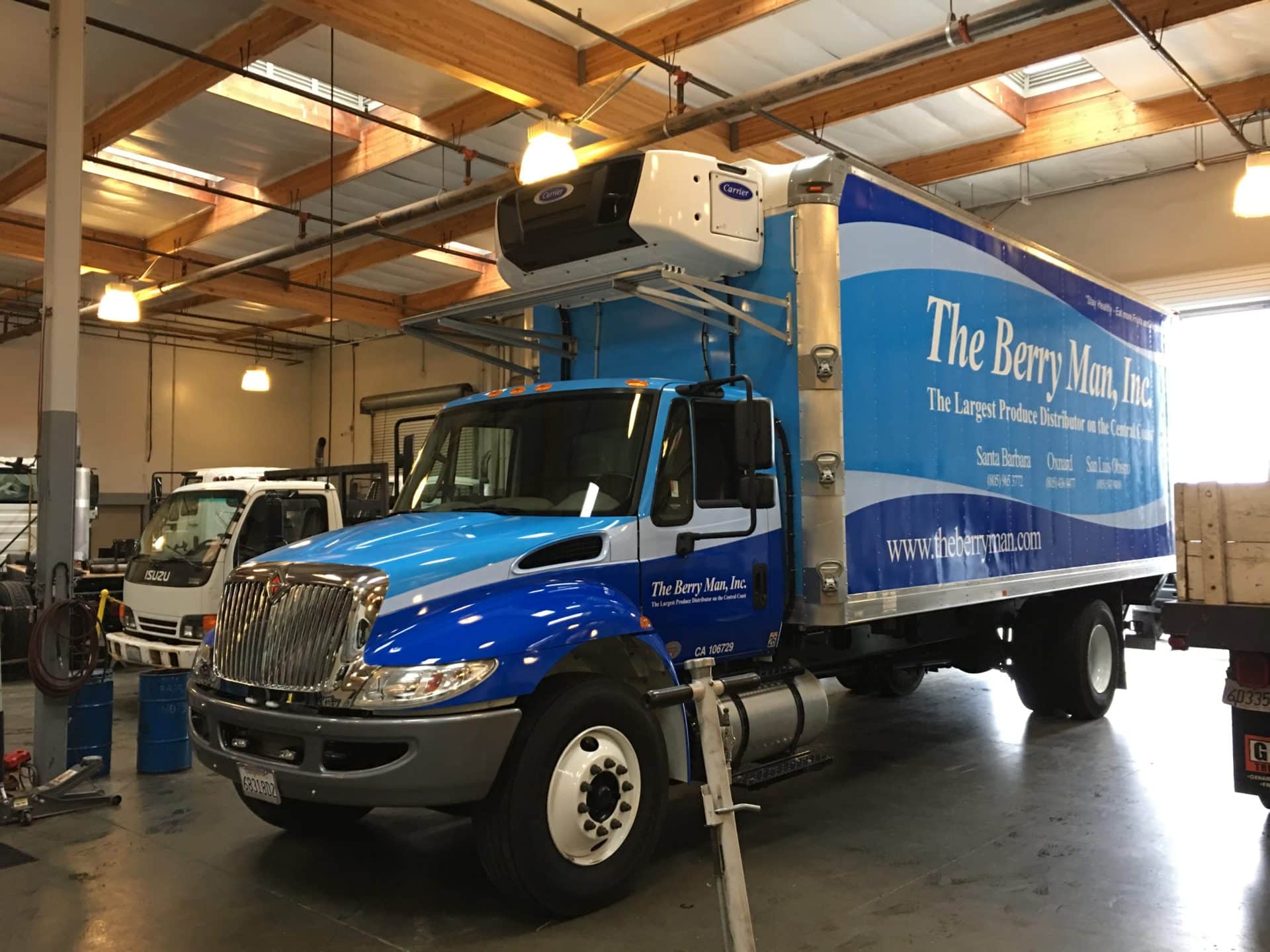 The Berry Man, Inc. runs a fleet of over 60 vehicles, distributing fresh produce to more than 1,200 customers seven days a week throughout California. General Manager, Jean Pierre Jammet, and his team rely on ClearPathGPS to help them manage a growing operation, that involves hundreds of stops a day, including many urgent last minute orders to busy hotels and restaurants. ClearPathGPS auto tracking devices give them real time visibility into their routes, ensuring that deliveries are made on time and that they deliver exceptional customer service everyday.
Virtual Timecard Ensures Every Stop is Made On Time
The Berry Man makes hundreds of deliveries every day. Ensuring that every truck makes all its stops on time is crucial to keeping the operation running smoothly and customers happy. Using the Virtual Timecard, managers are able to review each driver's day, see how long each delivery takes and travel time between each one. Using the auto tracking device data, they can optimize each route to make the most stops without missing promised delivery times.
Realtime Visibility Helps Deliver Happy Customers
If a customer calls about their order, The Berry Man has the entire delivery history right at their finger tips. Being able to immediately tell a customer exactly when the driver pulled up, how long he was there or how far away they are saves a lot of time and calling around. Managers are able to pull up real time location, status and route history of the entire fleet right from their smart phones, giving them immediate answers from any location.
Efficiency and Profitability Go Together Every Day
Running a large fleet of trucks everyday is an expensive proposition. Making sure that each vehicle is maintained properly and driven safely while maximizing productivity and efficiency is critical to running a profitable business. ClearPathGPS auto tracking devices give The Berry Man the tools to measure, manage and improve each of these critical areas. They chose ClearPathGPS for the ease of use, actionable reports, low cost and personal service.
---
At ClearPathGPS we help field service businesses—including landscaping companies, plumbers, roofers, and HVAC businesses, and more—improve their operations and improve their bottom lines. To learn more about how businesses like The Berry Man benefit from the ClearPathGPS fleet tracking solutions, contact us today!