Blog Posts
How Two Different Businesses Benefited from the Same Auto Theft Solution
(Hint: it's GPS Fleet Tracking)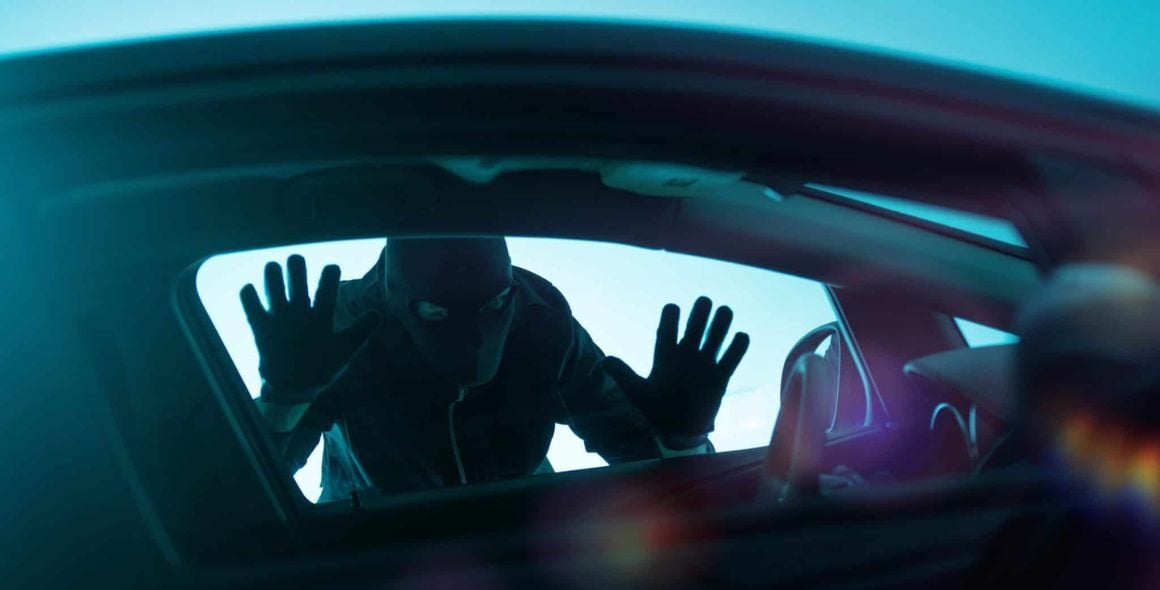 If your vehicles spend a good part of each day sitting unattended at job sites, while your field techs do their jobs, there's not much you can do to avoid auto theft and stop a committed thief from stealing one of those vehicles. But with the right GPS fleet tracking solution, you can greatly boost the chances of recovering it before the thief has an opportunity to make a clean getaway.
But what if you are in the travel leisure business and happen to rent out say.. boats or exotic cars? Is auto Theft a concern? Absolutely, and GPS fleet tracking helps in those instances as well. Read on..!
How a plumbing company tracked and recovered a stolen car with the help of ClearPathGPS!
Known for staying on the cutting edge of plumbing technology, BPI Plumbing in San Diego is no stranger to leveraging technology when it comes to helping them run their business and has been utilizing the ClearPathGPS fleet tracking system for quite some time.
When a BPI Plumbing technician discovered the company truck had been taken from in front of his house, he quickly logged into his ClearPathGPS app, and located the vehicle—which had crossed the border into Mexico. Their employee jumped into action and drove to Tijuana, secured backup from local police, and ended up recovering the truck. The heroic employee then drove back to San Diego, saving his company untold costs, lost productivity, and headaches.
Want to rent a beautiful, luxury car to tool around Vegas? Be sure to return the car otherwise you will be tracked down!
With the largest selection of luxury rental sports cars, SUVs, and motorcycles in Las Vegas, Royalty Exotic Cars always have many of its vehicles out for rent, on the road, usually without issue. Knowing that they have the ClearPathGPS fleet tracking system in place gives them extra assurances!
Though sometimes customers do fail to bring back the cars when they're supposed to! In one case, a customer rented a Corvette, and when it wasn't returned by the end of the rental period, the company became suspicious and brought up the ClearPathGPS app. They found their car immediately, grabbed a tow truck, and drove straight to the car's location—where they reclaimed it while the would-be thief screamed and whined that they were taking back the car. Royalty Exotic Cars has become quite infamous for capturing their recoveries on their very popular YouTube channel, definitely worth checking out!
Unfortunately, Auto Theft is on the Rise
In fact, the anti-auto theft benefits of GPS fleet tracking are even more important than you might realize. The National Insurance Crime Bureau (NCIB) released its latest annual auto theft report in early 2021, and the results should worry any business that operates a fleet of vehicles. In 2020, the number of motor vehicle thefts in the US jumped more than 9% over 2019, which itself was one of the worst years in recent history.
As you've no doubt experienced, inflation and other factors are already driving up the costs of maintaining and growing your commercial fleet in several ways. A few examples:
Clearly, the last thing your business needs right now is for a thief to drive off with one of your vehicles. The hit to your insurance premiums, having to re-purchase any onboard equipment, and the cost to replace the truck itself—these risks make losing a commercial vehicle a service business's nightmare.
Stories shared may be more extreme, and auto theft is not uncommon. The ClearPathGPS fleet tracking solution has helped more businesses than we can count recover their vehicles, quickly, and often with little or no damage or loss. A few more examples:
GPS fleet tracking can definitely help protect your assets... though not all services are created equal.
Auto theft is on the rise, and GPS fleet tracking continues to shine through when it comes to recovery. Though what is not common is GPS fleet tracking service, providers. If you've started researching GPS fleet management solutions, you've probably found plenty, all claiming to be outstanding partners.
Our advice? Take your time. Read GPS tracking companies' customer reviews. Learn which ones you can count on to be there when you need them most—like when you've just had a vehicle stolen—and which ones you'll find it hard to reach for any support after you've signed on the dotted line.
And when you're ready to chat about how ClearPathGPS can help you better manage your vehicles and assets in the field as well – regardless of what type of business it is, we're here for you!
---
At ClearPathGPS, we are focused on helping our customers improve their operations and bottomline. Our top-rated GPS fleet tracking solutions provide real-time data insights and tools needed to more effectively manage the vehicles, people, and assets businesses send into the field everyday. Can ClearPathGPS help your operations get better results? Let's find out – request a demo or contact us today!