Blog Posts
How the 3G Network Shut-down Impacts GPS Fleet Tracking
If you've been hearing about the telecom industry's sunsetting of the 3G network and move to 4G networks, and you're wondering if this will affect your GPS fleet tracking solution, the answer is yes. And if you're wondering whether you'll need to take action to ensure your GPS/telematics service continues working when the industry completes its 4G rollout, the answer is also yes.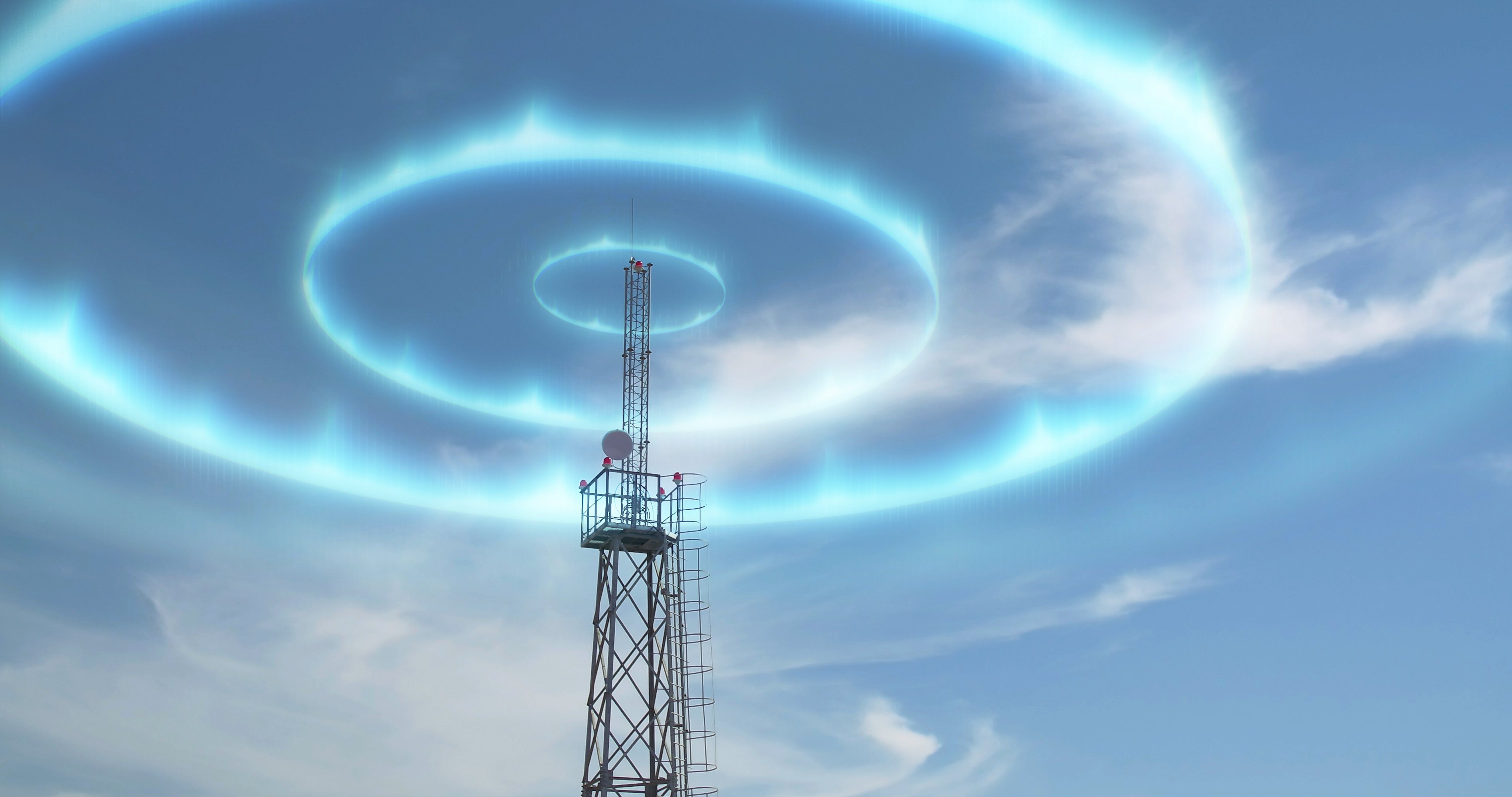 Keep reading to learn what this 3G network sunset will mean to you—and how to make your 4G transition as smooth and painless as possible.
Let's start with the basics: what does 3G and 4G mean?
The telecom industry describes each new cellular network it has rolled out over the years as a "generation." For the last 20 years, most users—including mobile phone owners and customers of GPS tracking solutions—have been on 3G (or third-generation) networks.
Today, the major communication providers are all phasing out their 3G networks and building the towers and other infrastructure to move their customers onto 4G (fourth generation) technology. Some are already rolling out 5G.
And in case you're wondering, the big difference is that 4G (and 5G) will allow your mobile devices to connect to the internet and transmit data much faster and more smoothly than you've been able to on 3G. Some providers claim their 4G technology will let users download content from the internet more than 10 times faster, in fact.
If you'd like a little more detail on what this means for GPS fleet tracking services, watch our short video explaining why you should care about the 3G sunset, with ClearPathGPS co-founder Steve Wells.
When is this transition to 4G networks supposed to happen?
The timing will differ for each telecom company, but the big providers have all announced plans to shut down their 3G networks in 2022. Here's what those dates look like now, according to NBC News:
T-Mobile says its Sprint 3G network will go dark by

January 1, 2022

.

T-Mobile plans to finish shutting down its own 3G network by

July 1, 2022

.

AT&T will finish shutting down its 3G network in

February 2022

.

Verizon says it will take down its 3G network by

December 31, 2022

.
These dates have also been reported by several other credible sources, including NetworkWorld, which means we can assume they're accurate.
Also, whatever GPS fleet tracking provider you are working with, the odds are high that their service uses one of these cellular companies' networks. That means you need to act soon to make sure your business doesn't suffer interruptions in the data you're receiving from your fleet's tracking devices.
Will our existing GPS trackers work with 4G and 5G networks?
Almost certainly not. Most of the GPS trackers in service today, and most telematics devices in general, were designed to operate on telecom providers' 3G communication networks.
That means if you're using a GPS tracking solution today, and you don't upgrade your devices, there's a good chance you'll have trouble receiving data from your company's vehicles after these carriers complete their moves to 4G networks.
Are we going to have to do this again with 6G, then 7G, and so on?
Luckily, no. If you make this 4G upgrade to your GPS trackers, you won't need to do it all over again each time the telecom carriers roll out a new generation of cell networks.
That's because telematics solutions, like GPS fleet tracking, have much lower bandwidth demands for their devices than, say, your iPhone has. In fact, the industry has created a special category—"M," for machines—to describe the narrowband technologies that telematics devices use over cellular networks.
GPS tracking solutions like ClearPathGPS use the Cat-M1 standard, which is a lower-cost solution because the devices our customers use don't need to transmit large amounts of data over the internet. In fact, sending data from one of your company trucks to your web-based GPS solution often requires only about 1MB of bandwidth per month.
What this means for your business is that, if you make this one upgrade to 4G-ready GPS devices now, the new trackers will give your company many years of trouble-free use, even as the telecom carriers roll out newer generations of their networks.
Okay, so we need to upgrade our trackers for 4G. But will we also see any benefits from these upgrades?
Yes. Although many of the standard types of data sent over a GPS vehicle tracker don't require much bandwidth, some of the newer features do. Vehicle dashcams, for example, let your company capture video both in your trucks' cabins and out on the road in front of your drivers.
But transmitting these real-time video feeds requires a lot of bandwidth—maybe 1GB per month, or a thousand times as much bandwidth as the other types of GPS tracking data require. Moving to 4G-ready tracking units gives your business the ability to easily roll out these higher-bandwidth telematics services.
Are we going to be able to make these upgrades in time?
Well, that depends on your GPS fleet tracking provider. Many of these companies are having difficulty getting their hands on the new 4G-ready devices… because of supply-chain issues, inventory problems going back to the 2020 lockdowns, or just a lack of planning.
If these providers can't send new GPS units to their customers before these 3G-sunsetting deadlines—and remember, they'll be happening as early as New Year's 2022—those customers could have problems getting their fleet tracking data.
ClearPathGPS customers, however, don't have these challenges. We've been sending out 4G-compatible devices to our customers for some time now, making sure everyone is set up and ready for the 4G switchover.
ClearPathGPS: committed to your success
Our careful planning and early, proactive 4G migration for all of our customers is just one way that ClearPathGPS demonstrates that we are committed to our customers' success. It also helps explain ClearPathGPS's near-perfect customer ratings on TrustPilot and Capterra.
If you're looking for a telematics partner—and you want to make sure your GPS devices are compatible with tomorrow's technologies—speak with a GPS expert today.
---
At ClearPathGPS, we are focused on helping our customers improve their operations and bottomline. Our top-rated GPS fleet tracking solutions provide real-time data insights and tools needed to more effectively manage the vehicles, people, and assets businesses send into the field everyday. Can ClearPathGPS help your operations get better results? Let's find out – request a demo or contact us today!