Blog Posts
How to Easily Implement Fleet Tracking with OBD GPS Trackers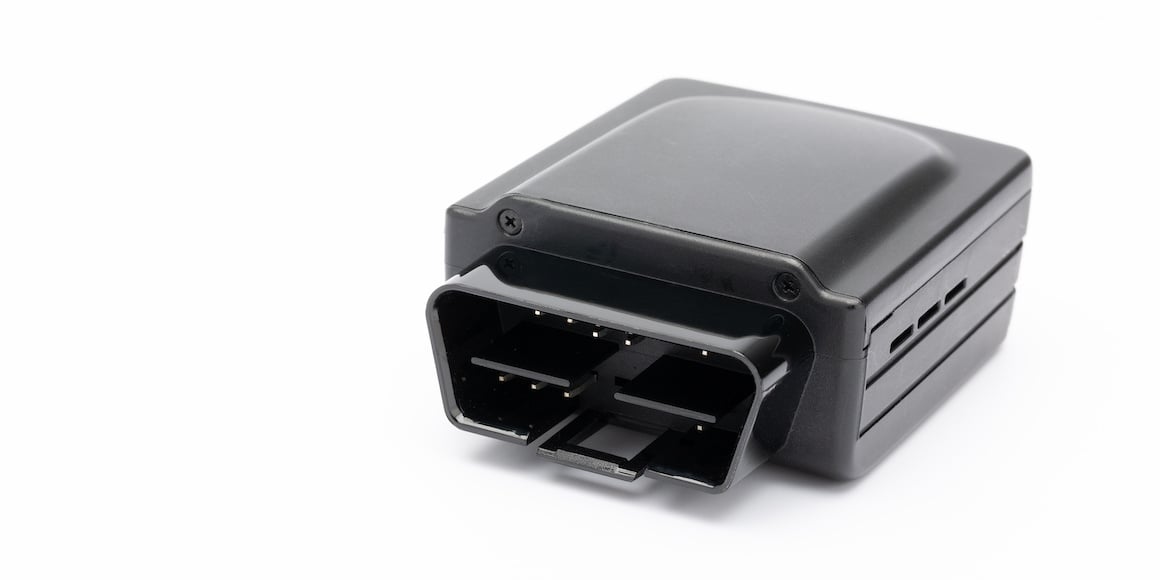 Whether you're a small-business owner or a fleet operations manager, if you have vehicles to maintain and use efficiently, you're probably already aware of the myriad benefits of GPS tracking: reduced fuel costs, increased fleet efficiency, improved driver safety, theft recovery, and even the ability to proactively prevent dangerous driving events.
The list goes on.
So it's not surprising that the GPS tracking device market is growing fast.
The one downside? Some GPS trackers can be a little complicated to install correctly. This may not be a big deal for many, but the physical hardwiring to power and ignition can take a lot of time and energy—especially if you have a larger fleet.
The Many Benefits of OBD GPS Trackers
Fortunately, there are specific types of GPS trackers, called OBD trackers, that are much easier to start using. An OBD GPS tracker is a plug-and-play device. All you need to do is install the tracker directly into your vehicle's onboard diagnostics port.
This ease reduces a lot of friction associated with GPS tracker adoption. Instead of requiring hours of onboarding and installation procedures with lots of troubleshooting, your team can plug these trackers in and get to work.
And that's not all: OBD GPS trackers come with their own value adds. Because they plug directly into your vehicle's diagnostics port, for example, high-quality OBD GPS trackers can give you diagnostic codes indicating vehicle health metrics, such as:
Engine performance
Battery voltage
Coolant temperature
Fuel levels
Emissions
And more
The result? You get a granular view of your vehicle's status, which can help inform your maintenance schedule and help you extend the life of your vehicle.
In this brief guide, we'll share all the information you need to know to experience the benefits of OBD GPS trackers. Save this article so you can share it with your team!
Your Comprehensive Guide to Getting Started with OBD GPS Trackers
While installing OBD GPS trackers is simple, it's still helpful to have all of the steps, equipment, and tricks of the trade documented in one place.
Before you start, ensure you have everything you need to set up your OBD trackers properly. Here's a quick list of the essentials:
A high-quality OBD GPS tracker
A smart device, such as a phone or tablet, with access to fleet management software
A vehicle with an OBD connector (Vehicles made after 1996 have one, but it's always good to check first.)
And that should be it! (We weren't lying when we said these were simple!)
If anything else is required for the best possible installation experience, your specific OBD GPS tracker's manual will include that information.
After you've received your OBD tracker and gathered everything you need, start adding your OBD GPS trackers to your fleet vehicles. Here's what to do:
Turn off your vehicle.
Locate your vehicle's OBD-II connector. It should be under the dashboard on the driver's side.
Plug your OBD GPS tracker in.
Navigate to your ClearPathGPS dashboard, register or log in, and start tracking your vehicle.
The entire experience should be simple and seamless, but if you or a team member experiences any speed bumps, feel free to call our friendly and responsive team for timely support.
How to Get the Most out of Your OBD GPS Tracker
If you've installed your OBD GPS tracker successfully and are now connected to your fleet management dashboard, you're good to go. You should be able to pull reports, keep tabs on your fleet, and start learning more about the way your vehicles are used.
Interested in going a step or two beyond successful installation? Here are a few pointers to help you get the most out of your new OBD GPS tracker:
Provide training to your team that goes beyond the simple installation of these trackers. Once they feel empowered to know what's being tracked, you can introduce fun competitions, awards for consistently great driving, and gamification for efficiency.
Think carefully about what you're going to do with the data you're collecting. All of the mileage, fuel usage, routing, and other information you'll receive can be overwhelming. Having an idea of the goals you will work toward with that data can help.
Review your fleet's data on a regular basis. Make it a part of your daily or weekly routine to log into your fleet management software to see how your vehicles are doing. This will make you familiar with your fleet's performance and better able to spot trends, react to adverse events, and implement guidelines for your drivers that will improve efficiency across your fleet.


Find Everything You Need to Easily Implement an OBD GPS Tracker with ClearPathGPS
When you're ready to get started with OBD GPS trackers, ClearPathGPS is ready to help you! Chat with one of our team members today about maximizing your field service business with OBD GPS trackers, or request a demo to learn more about our fleet management solutions.