Blog Posts
Growing Beautifully With Monrovia Nursery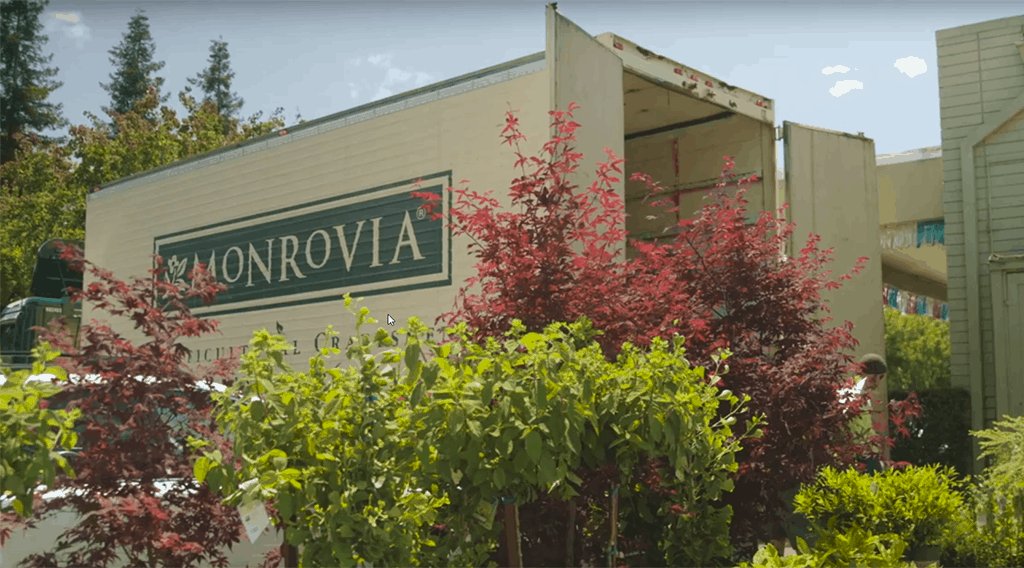 "We look forward to a long and "Growing Beautifully" relationship with ClearPathGPS

Debbie Casale

Monrovia's Shipping Coach
Grow Beautifully is the motto for Monrovia Nurseries, America's largest wholesale producers of the healthiest and highest-quality plants. Founded in 1926, Monrovia continues to provide their customers with superior service, delivering orders on-time, every time. So how does one of the most innovative and successful plant wholesalers ensure on-time delivery? It's simple, they're tracking over 50 trucks in real-time— 24 hours a day, 7 days a week, using enterprise fleet management services through ClearPathGPS. But it wasn't always this easy.
Getting Back On Track
Debbie Casale (Monrovia's Shipping Coach) has been managing Monrovia's drivers and delivery trucks since 2007. Up until ClearPathGPS enterprise fleet management software was introduced, the only way for Debbie to verify each driver's location was to contact them via cell phone. And one of the most popular excuses for a driver running late on their deliveries was to say they were "stuck in traffic".
Late deliveries became more frequent over a 7-year period, to the point where many of Monrovia's customers shared a common complaint, "We never know when our orders will arrive." What's more, the process for follow-up, tracking, and delivery reconciliation took between 2-3 days to sort out, costing Monrovia time and money.
This inefficient tracking system was no longer serving Monrovia and it was time to find an alternative solution. Debbie shared, "Our motto is 'Grow Beautifully', and what that means to me is that I need to know where my trucks are at all times. Period."
A Clear Path to Success
After researching multiple enterprise fleet management companies, Monrovia chose ClearPathGPS because of their high touch level of service, flexible contract terms, and easy-to-use software. Monrovia deployed the ClearPathGPS enterprise fleet management system in all regional centers across the US and was up and running quickly. ClearPathGPS helped Monrovia create over 2,000 geofences around each customer delivery location, automating the alerting and reporting of proof of delivery. Monrovia managers get daily automated reports on stops, deliveries and truck activity helping them easily stay on top of a nationwide operation. ClearPathGPS also automated Monrovia's IFTA fuel tax reporting, helping them save time and money.
Monrovia, being a wholesale plant nursery, has a seasonal business. ClearPathGPS, with it's "tracking on demand" capability, allows Monrovia to easily suspend service on trucks that are idled for the winter months, giving them additional savings. "We pay for exactly what we need with ClearPathGPS", said Debbie.
During the busy season, Monrovia scales up its enterprise fleet management operations with the use of outside contract carriers. ClearPathGPS, through their open API, have been able to integrate with the Trucker Tools LoadTrack system for tracking independent loads via cell phone, giving Monrovia a single view into their entire shipping operation. Debbie says, "The ClearPathGPS team goes above and beyond, working hard to build bridges or collaborate with us so we can give the most consistent and effective services to our customers. This is just one of the many reasons why we've established such an excellent relationship with ClearPathGPS."
The Results Speak for Themselves
With a strong focus on customer needs, Monrovia has made it a priority to improve their services whenever possible. After just a few months, ClearPathGPS enterprise fleet management software has had a significant impact on Monrovia's business growth. To date, Debbie reports a consistent track record for on-time deliveries, satisfied customers, and safe drivers. "We look forward to a long and "Growing Beautifully" relationship with ClearPathGPS," says Debbie.
---
At ClearPathGPS we help field service businesses—including landscaping companies, plumbers, roofers, HVAC businesses, and more—improve their operations and improve their bottom lines. To learn more about how businesses like Monrovia Nursery benefit from the ClearPathGPS fleet tracking solutions, contact us today!