Blog Posts
Movegreen Stays Green and Efficient with ClearPathGPS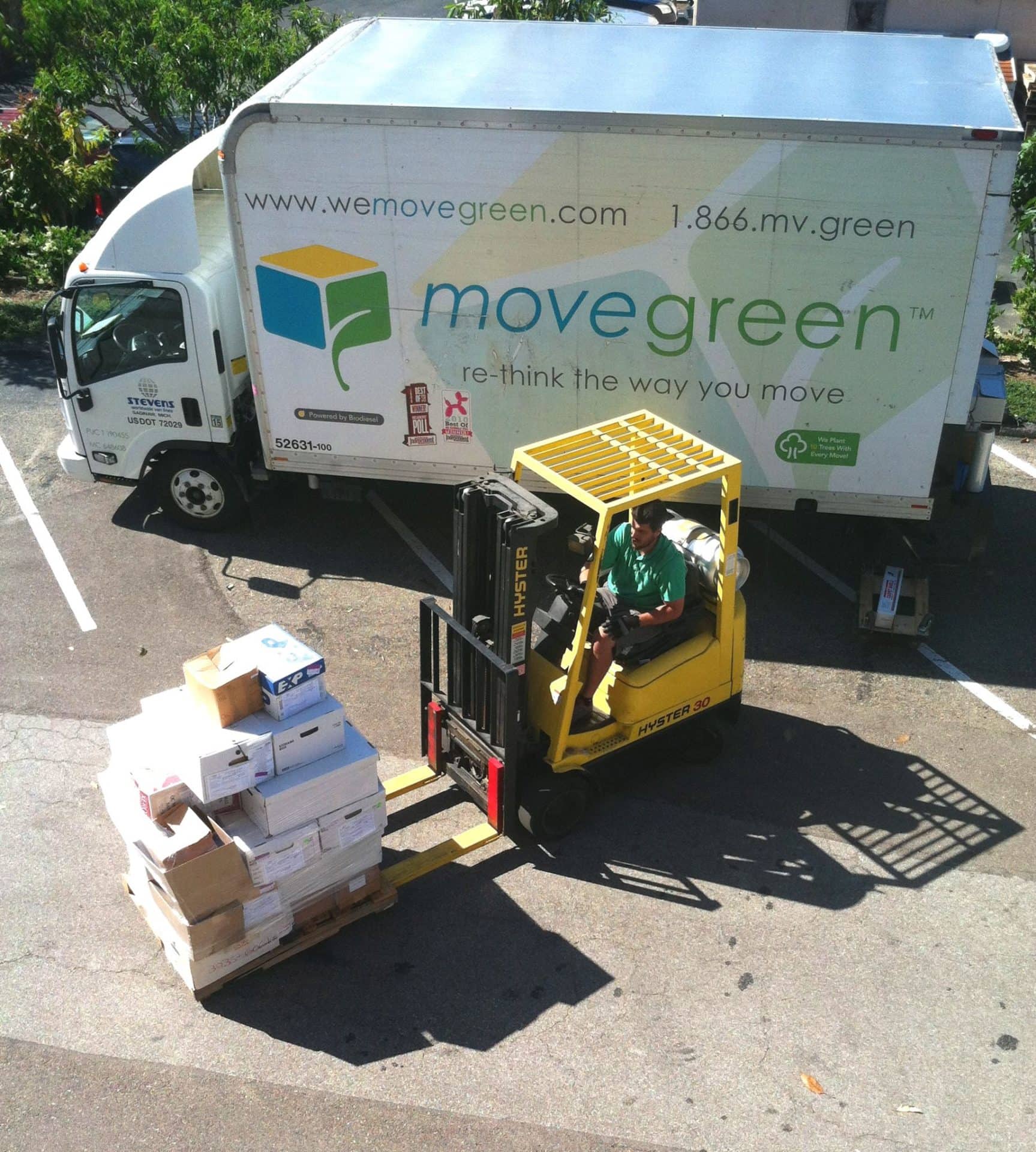 Movegreen Moving and Storage has operated a fleet of biodiesel powered moving vans serving clients throughout Southern California since 2007. Movegreen has grown consistently by offering clients competitive moving and storage services with a focus on reduced waste and carbon emissions. Owner Erik Haney chose our vehicle tracking devices to run a more efficient and green fleet by managing fuel usage, idle times and route optimization.
Real Time Vehicle Tracking Devices Keep Cargo Safe and Secure
With real time vehicle tracking, Movegreen knows trucks are being driven safely and carefully at all times. Clients appreciate knowing their valuables are protected with ClearPathGPS. Movegreen is able to give clients real time updates on their van's location at anytime, whether from a computer in the office or a iPhone out in the field. Movegreen also uses the live traffic updates to direct vans away from traffic jams or slow routes avoiding unnecessary delays and wasted fuel.
Virtual Timecard Makes Billing Easy
Movegreen often bills by time and material plus mileage. With ClearPathGPS Virtual Timecard reports, Movegreen knows exactly how much time was spent at each location and how many miles were actually driven between sites. With ClearPathGPS vehicle tracking devices, there are no logs to fill out. The history, including the actual route driven, is available anytime if a customer calls with a question about their bill. The vehicle tracking devices also help ensure crews are operating efficiently at all times.
GPS Makes Running a Green Fleet Easy and Profitable
Movegreen knows two big fuel wasters are speeding and idling. ClearPathGPS vehicle tracking devices help the moving company ensure drivers never operate at excessive speeds through reports and alerts. If a van is speeding, the icon and track points turn yellow, giving the office staff immediate feedback. They control excessive emissions by alerting when a truck is idling more than 6 minutes, so the engine can be turned off. Lowering emissions and saving gas are good for the environment and for Movegreen's bottom line.
---
At ClearPathGPS we help field service businesses—including landscaping companies, plumbers, roofers, and HVAC businesses, and more—improve their operations and improve their bottom lines. To learn more about how businesses like Movegreen benefit from the ClearPathGPS fleet tracking solutions, contact us today!