Blog Posts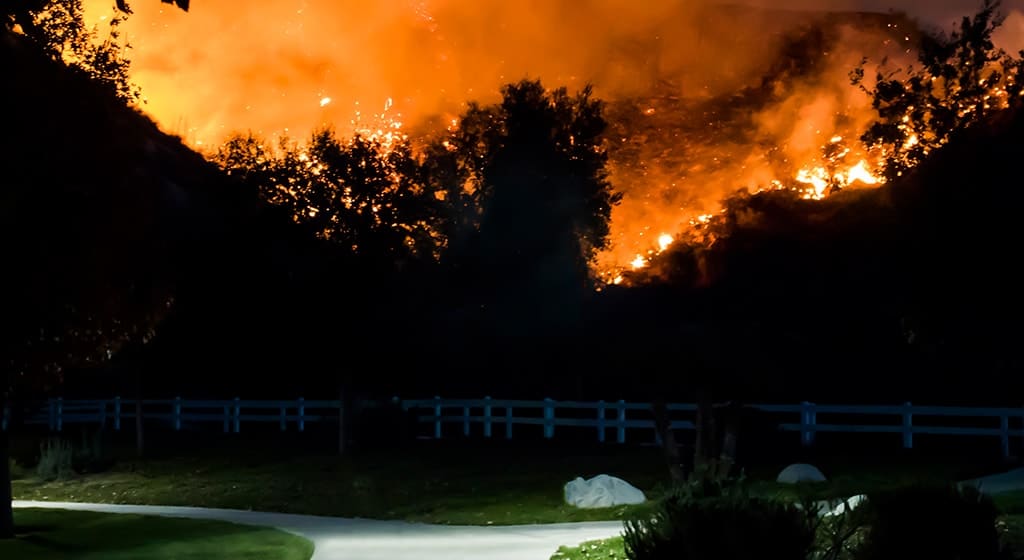 " We know it's easy to make jokes about the service we're delivering to these crews. We do it ourselves," Giffin says. "But we never lose sight of the fact that we're also an essential part of these crews being able to do their important work, giving thousands of people a chance to rebuild their lives. That's why it's so important we keep our operations running as efficiently and reliably as possible. Which is why we're so glad we're using ClearPathGPS trackers.

Eric Giffin, General Manager
The 2018 Woolsey fire in Southern California that made national headlines and scorched almost 100,000 acres – including homes of the rich and famous – left a massive amount of debris. Months later, cleanup crews are still working every day, sometimes in hazmat suits, to clear the remains of the burned sites. Without their help, thousands of residents would be unable to rebuild their homes.
It's dangerous work. TV reporters occasionally capture the sensational moments when a cleanup crew hoists a large piece of charred metal or cautiously wades through mudflow. But those are just snapshots of the long days the crews put in.
Although we might think of these brave workers as superheroes, they're only human. And during an 8-hour shift on a cleanup site, they have the same needs as any human. To paraphrase the title of a popular book: everybody poops.
Knowing Exactly Where Their Restrooms Are Helps Cal-State Keep the Cleanup Operation Moving
A leading provider of temporary fencing, portable restrooms, and other site services throughout Southern California, Cal-State received the contract to supply as many as 100 portable restrooms—two per site—to aid in the cleanup operation.
But the cleanup crews often move from site to site, and the company needs to keep its restroom trailers moving with them. To do this efficiently, Cal-State needs to know exactly where its restrooms are so they can send employees to that location to pump out the waste before sending the trailers on to the next site.
"Before we outfitted our trailers with the ClearPathGPS asset trackers, our crews often had trouble finding the restrooms, especially because a lot of times these sites are in the middle of nowhere," says Eric Giffin, Cal-State's General Manager. "That really slowed things down."
So, Cal-State Site Services installed ClearPath GPS Trackers on each of the trailers they use to transport restroom twins from site to site.
"We've hardwired the tracking units to the trailers themselves, and that lets us recharge them from the truck's battery. That means we never have to worry about a tracker dying in the field and us losing track of where those restrooms are."
"We get pings from the ClearPathGPS system twice a day for each trailer in the field, and one every 10 minutes when they're on the move. Plus, we get tow alerts whenever a trailer starts moving."
The real-time data they're getting from their ClearPath GPS trailer tracking solution is helping Cal-State's team direct its pump operators right to where they need to be quickly, so they can get their work done and get their restrooms back on the road to wherever they need to go next.
Learn what tracking your vehicles, assets, and heavy equipment can do for your company.