Blog Posts
Top 10 Best GPS Tracking List As Ranked By BloggerLocal.com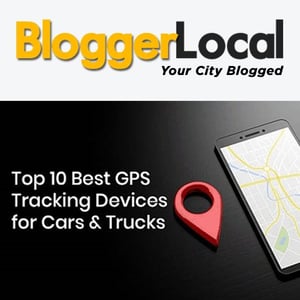 ClearPathGPS was delighted to included in the top 10 best tracking devices for cars & vehicle GPS trackers on BloggerLocal.com.
Excerpt from Post:
Are your searching for GPS car tracking device reviews or the most affordable and best vehicle trackers in the market today?

You just hit the jackpot!
Global Positioning System (GPS) trackers are devices that use a network of satellites to pinpoint the exact location of a vehicle. Their primary purpose is to give the owners peace of mind by allowing them to track the whereabouts of their vehicles at all times. Whether it's the owner of a fleet of vehicles used for business or a concerned parent who wants to keep tabs on their teenager who recently acquired their drivers' license, there is a GPS tracker available to suit every need.
But how to choose the right GPS tracker for your car one?
There are many types, reasons and applications for GPS vehicle tracking:
GPS car tracking for family safety
Hidden GPS trackers
GPS Car tracking devices for spying and investigation
GPS Vehicle tracking for business fleets
GPS trackers for teen driving safety
We've made it easy for you to decide on the right solution provide and device for your needs by narrowing down the choice and selecting the top ten GPS tracking device providers available on the market today.
ClearPathGPS is an easy-to-use telematics solution that specializes in GPS tracking for mid-sized fleets.
Business owners and dispatch managers can virtually ride shotgun with every one of their drivers while they're in the field. Field teams can see the same view a manager has back in the office with native iPhone and Android mobile apps.
Save hours of time with dozens of detailed reports that provide everything from driver behavior scorecards, to virtual timecards, to IFTA reports for audits, to ignition summary, engine hours, and periodic maintenance reports that help ensure your fleet stays in tip top shape. SMS alerts can be setup to text you when something's fishy.
With ClearPath's geofence tool, you can quickly draw a virtual boundary around any important location—job sites, your company's parking lot—and the app will automatically record and report on all of your vehicles, pieces of heavy equipment, and/or assets entering or leaving each of the customized zones.
ClearPath's U.S. based customer service and support teams are 5-star rated on third-party review sites including Capterra and TrustPilot. Best of all, with ClearPathGPS, there's no GPS tracking contract and you can suspend any vehicle anytime. (A great option for seasonal businesses or when vehicles need to go in for periodic maintenance.)