Blog Posts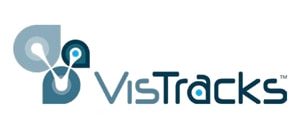 Vistracks and ClearPathGPS Fleet Tracking Data Integration
ClearPathGPS and VisTracks have teamed up to bring FMCSA-certified ELD/DVIR capabilities to our joint customers. Customers can manage their driver's duty status from within the ClearPathGPS portal. The integration is available now with a Pro Edition subscription to ClearPathGPS.
VisTracks Hours of Service product set consists of their DOT-compliant and certified tablet app and portal transmits data via Bluetooth, WiFi Direct, WiFi or a wired serial interface to the tablet. The solution enables drivers to keep electronic logs of their driving status, be warned of impending violations, provide for pre- and post-trip vehicle inspection, and follow additional state and federal rules as well as Canadian rules.
Very easy-to-use and geared towards non-technical drivers, key components of this integration include:
Very easy to use, geared to non-technical drivers
Full-featured app with several unique features for both HOS and DVIR
Synchronized portal for near real-time back office management
Customization and integration with ClearPathGPS tracking software

Trucker Shield™ Support System
VisTracks product offering with ClearPathGPS integration also includes Trucker Shield™ which is what sets VisTracks apart from other providers of ELD solutions. Trucker Shield™ provides a much broader and diverse support system, and will also help ClearPathGPS clients facilitate the move from AOBRD to ELD virtually eliminating install and support issues.
Application Support includes:
24/7 phone support
Application support
Hardware support
Connection issues
Compliance issues
Driver training
Application training
Administrative portal training
Onboarding training and support
Hardware installation support
Compliance Support includes:
FAQ documents online
Video training
Biweekly newsletter updates
Biweekly webinars
Regulation training
Violation reviews
Motor carrier log review
Review and correct unassigned drive time monthly
CSA score update and how to keep scores low
Response to FMCSA requests/notifications
Interested in learning more about the ClearPathGPS and VisTracks Integration?
Contact us today!