Blog Posts
Do You Need a Dashcam with a Real-Time GPS Tracker?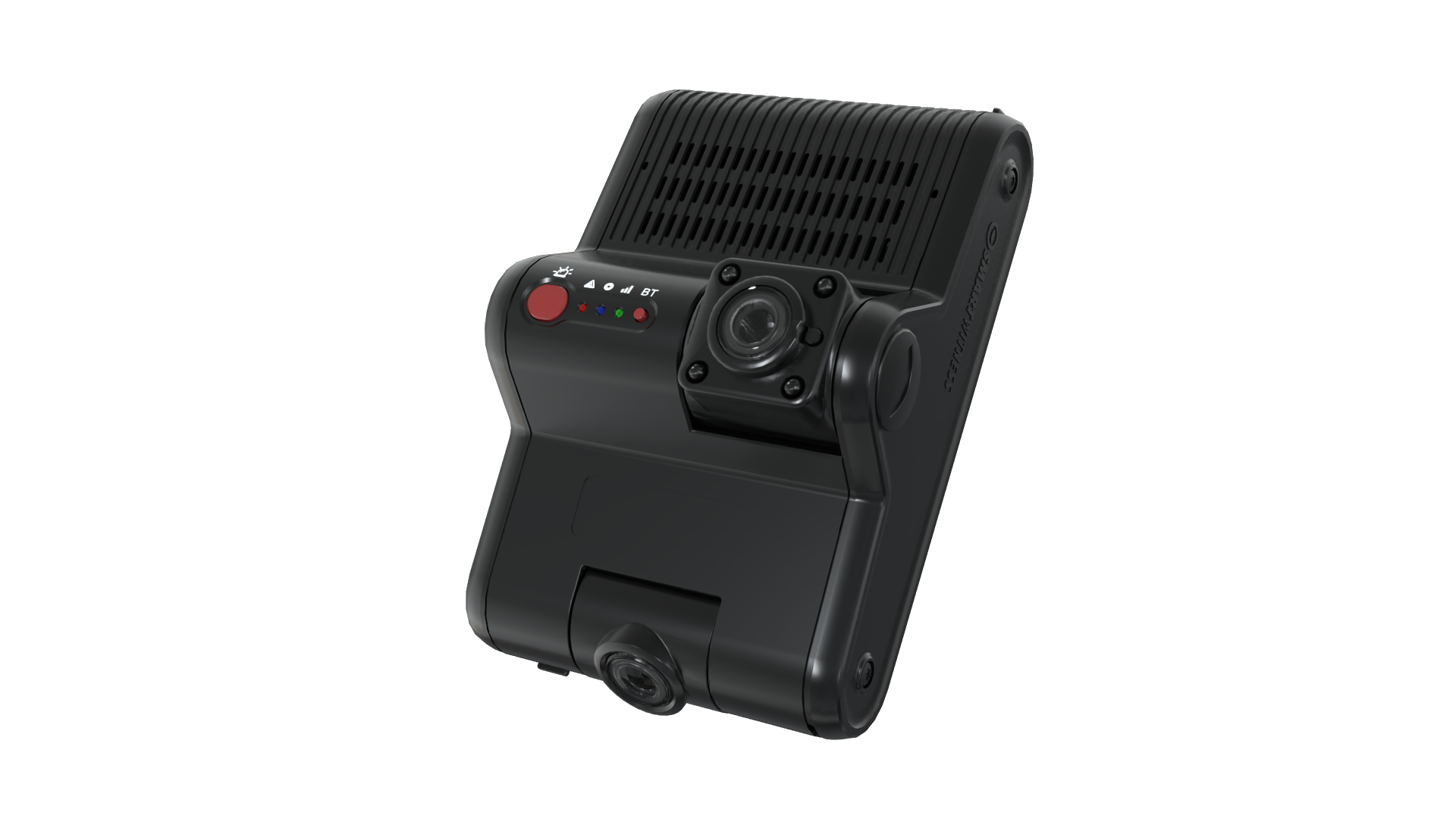 A dashcam with a real-time GPS tracker can transform how you run your business—but you should definitely do your homework before adding dashcams to your trucks. This helpful guide will provide the need-to-know info to consider before investing in GPS tracking for your commercial fleet.
First, let's define our terms:
What's a dashcamera?

A dashcamera for trucks (or dashcam) is a digital video recorder on a vehicle's dashboard. Depending on the model, it may provide both front- and rearview recordings.
What's a dashcam with a real-time GPS tracker?

Some dashcams can send real-time video footage to a fleet management platform, which can provide game-changing fleet data, such as video telematics, for you. Dashcams paired with real-time GPS trackers can take the entire experience up a notch, allowing for in-cab coaching, driver behavior monitoring, simple video evidence collection, and more.
Great, you may be saying—but why are these two pieces of tech an absolute match made in heaven for fleet management?
Dashcams enable you to protect your team from false claims, reduce distracted driving, keep insurance premiums low, stop leaky business practices, and prioritize more effectively using everyone's time. If you use them well, dashcam GPS models allow you to take a more proactive approach before something terrible happens.
Here's what you need to know.
The Savings Possible with a Dashcam with a Real-Time GPS Tracker
We're willing to bet that your business has a common stressor that costs you time, energy, stress, and even resources—every business does.
For example, maybe your drivers' behavior could be a little better. Or maybe you have team members that don't always take the most efficient route between jobs.
Perhaps it's challenging to keep tabs on your fleet maintenance, which can lead to undue wear and tear on your vehicles or even make driving more dangerous.
Maybe you've even been hit with a false claim from an unsatisfied customer that you know you could disprove if only you had been at the scene of the incident or had proof of what happened.
These situations—and other leaky business issues such as fleet theft—can be solved with a great hardware and software solution. For example, you can use a continuous recording from a dashcam to back your employee or save your reputation. You can use live-stream and live-view features to check your drivers' safety.
A dashcam with real-time GPS tracking abilities helps you gain peace of mind—and can even put more value into your business.
If you're looking for a way to cut costs, protect your assets, see more profits, and even boost your team's morale, a dashcam with a real-time GPS tracker can help. With the help of a fleet dashcam system, you can take the most efficient routes, keep tabs on your vehicles if they get stolen, reduce maintenance costs, and even take on more jobs without overtaxing your employees.
Intrigued? There are just a few things you need to get started.
Behind the Scenes with a Dashcam with a Real-Time GPS Tracker
Getting started with a high-quality fleet dashcam system requires a few things:
You'll need a dashcam with a real-time GPS tracker for each vehicle in your fleet. Fortunately, modern dashcams are compact and easy to install. (We even have plug-and-play models.)
You'll need intuitive fleet management software compatible with your dashcam tech. This will help you compile GPS tracking data, issue reports, and examine trends.
You'll need a way to access your fleet management software (e.g., a desktop computer, tablet, laptop, or smartphone.) Pro tip: Look for a platform with a great mobile app, so you can access your data from your device no matter where you are.
Here's the one thing you need to remember: While dashcam hardware is important, fleet management software is what holds everything together. That's where you'll interact with the data from your dashcams, pull reports, and more.
Another pro tip? Check for a usable, intuitive user interface (UI), so you can do what you need to with the smallest number of clicks possible. If you're interacting with your fleet management UI every day, it should be easy to use and preferably come with innovative AI capabilities, such as an automated driving assistance system, driver status monitor, and live streaming.
Cut Costs and Level Up Efficiency with a Dashcam with a Real-Time GPS Tracker
If you're interested in getting started with dashcams for trucks, you're in the right place. ClearPathGPS is an excellent resource for hardware and software fleet management solutions, but we do more than that.
We pride ourselves on genuinely going the extra mile for our customers. Our friendly team will help you onboard your new dashcams and fleet management software, and we'll also provide practical wisdom for running your business more smoothly and using the data your dashcams produce.
For example, learn some best practices we've gleaned about gaining dashcam acceptance!
And when you're ready, request a demo from ClearPathGPS. We can't wait to help you boost your business!