Blog Posts
3 Fleet Safety Products from ClearPathGPS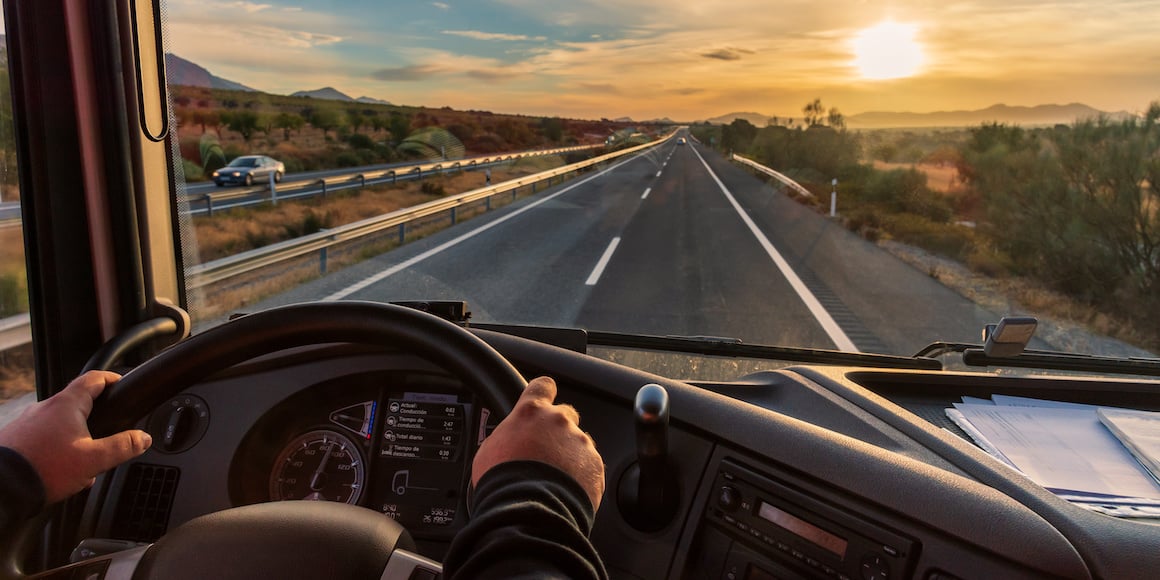 To say that fleet safety is important for fleet-based businesses is quite the understatement.
Getting your people and assets from point A to point B is vital for your daily operations and fleet safety products can help.
Your fleet also presents as a mobile face of your brand. And showing that your company has a safe working environment is an excellent way to both attract and retain top talent.
In fact, in our experience, we've seen that investments in fleet safety products has significant positive impacts on company culture:
By showing employees that safety is a top priority for your company.
By building trust and accountability among employees.
By launching incentives programs tied to great driver behavior.
On your company's reputation:
By making it evident that your company is a responsible employer.
By helping your community view your company as trustworthy and professional.
By avoiding the stigma associated with accidents, especially repeated ones—a stigma that can turn away potential investors, employees, and customers.
And on your bottom line:
By avoiding expensive and potentially devastating accidents.
By avoiding insurance premium hikes—and even being able to lower them.
By reaping the side benefits of the implementation of fleet safety practices, such as increased fuel efficiency, reduced maintenance costs, and increased driver and team productivity.
Clearly, investing in fleet safety products can be a win-win-win all around, but there's a bit of a catch: how are you supposed to unlock all of those fleet safety benefits? They may all sound great, but there's a chance they just don't sound achievable.
In our experience, realizing the benefits of fleet safety practice implementation starts with getting great data.
What are Key Fleet Safety Metrics To Know About?
Deciding that you need reliable, helpful data is the first step.
The second? Determining which metrics you need to see to succeed.
The main fleet safety metrics that fleet managers should know about include:
Their company's number of vehicle accidents, unsafe driving events, or needlessly inefficient events, such as speeding, dramatic braking, and idling.
The health and maintenance status of every vehicle in their fleet, including their complete maintenance history, any predicted or upcoming maintenance required, and any known issues that impact on vehicle performance.
Driver behavior, which should include flags or alerts for any episodes of distracted or fatigued driving, as well as an hours of service record and a full driver performance and training history.
Realize that you're in need of intuitive, easy-to-incorporate ways to get this data? We've got you covered.
Three Fleet Safety Products (And How They Can Help)
Products that can help boost fleet safety as well as overall fleet operations include:
AI-enabled dash cams:

These nifty, easy-to-install devices can help with monitoring driver distraction and fatigue, provide in-cab alerts, assist with efficient driving practices, and even provide front and rear recordings to assist with insurance claims.
A high-quality GPS tracking system: These systems can track vehicle location, vehicle maintenance and health status, record driving behavior, and provide fleet managers with real-time info about vehicle safety.
HOS+ELDs: Maintaining hours of service (HOS) compliance significantly reduces distracted and fatigued driving—a major cause of unsafe fleet events. Electronic Logging Devices (ELD) monitor and record driver hours of service, which helps maintain compliance.
And, of course, a great way to unlock extra efficiency and safety with these products is to have a fleet management software system that ties everything together. With a high-quality fleet management software system, you can have one simple dashboard to review and access reports of this data. And with ClearPathGPS's fleet operations software, you can even integrate the services you already use, such as Route4Me, Fleetio, and ServiceTitan.
Interested in Improving Your Fleet's Safety?
One of the best ways to level up your company's culture, reputation, and profitability is by investing in fleet safety. Not only can it protect your team and keep you compliant, but the benefits associated with fleet safety can put more time into your day—and more money in your business!
We realize that's easier said than done, which is why we're not stopping with aspirational claims. We're here to help you get the data you need to get full visibility into your business. Once you see how your business is performing, it will be much easier to implement new company-wide practices that prioritize fleet safety.
ClearPathGPS is proud to not only provide fleet safety products that work, but to partner directly with fleet-based companies to help them thrive. Our team is always available to help you get the most out of your data, whether you're onboarding our services or need assistance at any time after that.
Ready to get started? Schedule a demo with us to see our products in action. And, in the meantime, check out our helpful resource: Choosing ClearPathGPS as Your Fleet Management Solution Provider.