Blog Posts
How to Avoid Traps in Fleet Tracking Services Contracts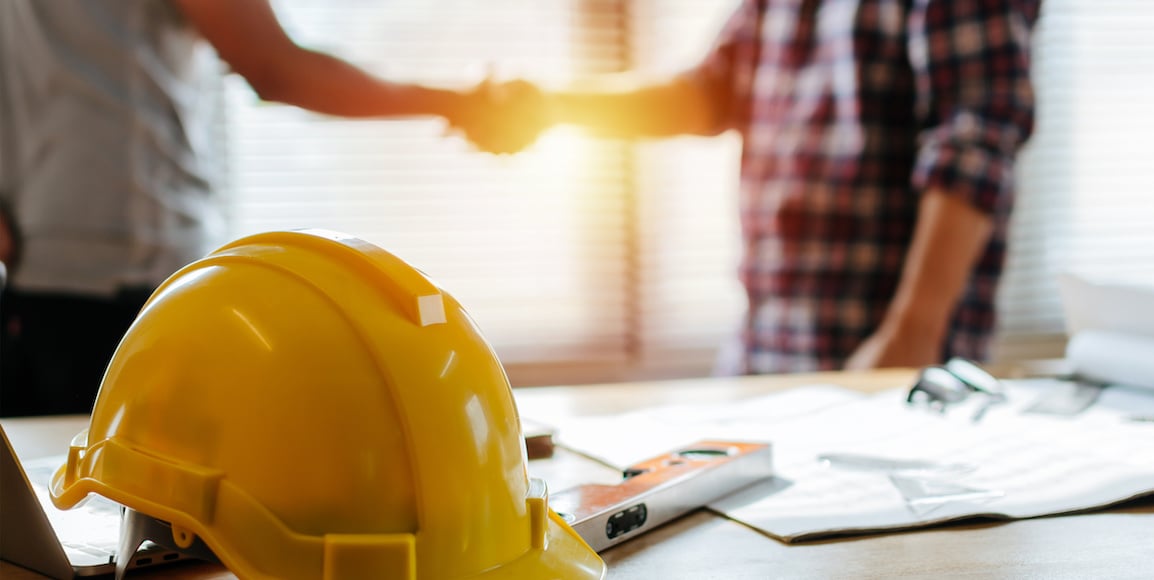 Long-term contracts are great for companies that sell GPS fleet tracking services. Not only do they get to lock customer revenue down for longer periods of time, but they also reduce costs and increase efficiency by having to devote fewer sales resources to renewals.
Unfortunately, long-term contracts aren't great for customers—particularly when they get locked into these longer commitments due to deceptive practices, such as burying renewal clauses in the fine print.
When you're looking to invest in fleet tracking services to optimize your fleet, the last thing you want is to get forced into a long-term commitment with a vendor that isn't the right fit. To avoid that fate, here are five questions you need to ask each vendor before signing on the dotted line.
5 Questions to Ask Fleet Tracking Services Vendors
As you begin searching for fleet GPS trackers, you'll soon find out there are a lot of options at your disposal. To increase the chances you make the best decision for your organization, be sure to ask these questions as you narrow down your choices and zero in on a solution.
1. What options do you offer in addition to a long-term contract?
Most vendors prefer locking customers into long-term commitments. This ensures guaranteed revenue streams that don't require much heavy lifting to keep flowing.
Just because most vendors like long-term commitments doesn't mean you need to sign onto one. Leading GPS fleet tracking service providers understand the need for businesses to have flexibility these days, so they are willing to work with you on a month-to-month basis, giving your business the agility needed to roll with the punches and stay nimble as your needs and requirements change.
2. What is the renewal process like?
Some fleet tracking services are eager to get their customers to keep paying bills to the point they default to automatic renewals. When your contract is coming up, these vendors automatically re-up you without your knowledge or consent. At the same time, in the event you decide to expand your fleet mid-contract, some vendors will try to make those add-ons part of a whole new multiyear contract.
Unless you're keen on someone expanding your commitment without you knowing, you would be better off working with a vendor that doesn't do anything behind your back. For example, ClearPathGPS talks to you 90 days before your renewal to let you know your contract is coming up and work with you to find the best path forward.
3. Is our business able to pause service if we need to?
Not every business needs fleet tracking services all year round. For example, a landscaping company might be incredibly busy during the spring, summer, and fall but slow down considerably during the winter. During the slow season, its fleet might mostly stay stagnant until the weather warms up.
If your business isn't busy consistently around the year, it's important to look for a vendor that makes it easy to scale down as your needs change. ClearPathGPS gives customers the option to pause service on a few, most, or all of your vehicles, cutting the monthly fee to $5 until you're ready to scale back up.
4. Can you direct me to any customer review sites?
As you continue searching for a fleet tracking services solution, you'll want to vet each vendor. At the same time, you'll also need to listen to what actual customers are saying about using the product, and this is where customer review sites can be a game changer.
For example, ClearPathGPS has earned 5 out of 5 stars on G2 and 4.9 out of 5 stars on Trustpilot after more than 200 reviews. The solution also has 4.9 out of 5 stars on Capterra after more than 115 reviews. If more than 315 businesses are having a great experience with ClearPathGPS, maybe your business will too.
5. What kind of support does your business offer?
As is the case with any piece of technology, it's only a matter of time before you run into an issue. When that happens, it's much easier to resolve the problem when you're able to talk to a human in the flesh quickly—not someone who's on the other side of the world.
Before signing a contract, it's critical to ask the vendor about the level of support it offers. Where's the support team located? Does the vendor have its own internal support teams, or is it outsourced? How have existing customers enjoyed their experiences interacting with customer support? The better the vendor's customer support offering, the more confidently you can invest in the solution.
Ready to See What Powerful Fleet Tracking Services Look Like?
The right fleet tracking services can transform your operations, enabling you to build a much more efficient and profitable business. Ready to see the impact fleet tracking services can have on your organization? Request a demo of ClearPathGPS today.
---
At ClearPathGPS, we are focused on helping our customers improve their operations and bottom line. Our top-rated GPS fleet tracking solutions provide real-time data insights and tools needed to more effectively manage the vehicles, people, and assets businesses send into the field every day. Can ClearPathGPS help your operations get better results? Let's find out – request a demo today!