Blog Posts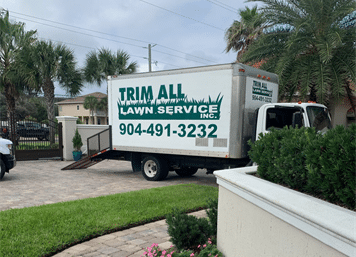 " ClearPathGPS has saved us something like $160,000 - $170,000 in timecard padding and overtime—and now we know exactly how long jobs take our crews.

Schuyler Bell

Operations Manager, Trim All Lawn Service
About Trim All Lawn Service
This top regional landscaping company wanted a live vehicle tracking service to monitor its crews, control operating costs, and build on the outstanding customer service that was core to the company's 17-year track record of success. With the GPS fleet tracking system from ClearPathGPS, the company has enjoyed all of those benefits—and several others.
Challenges
As one of the most successful landscaping businesses in the Southeast, Trim All Lawn Service cares for the properties of hundreds of commercial and residential customers over a broad geographic area. Coordinating and monitoring the company's 17 crews, serving properties every day across two states, became an operational nightmare.
Not knowing exactly where all of the company's crews were throughout the day created several challenges:
If customers called in to ask when to expect their lawn to be serviced, the operations team couldn't give a real-time estimate based on the crew's current location—or let the customer know if the crew had

already

been to their property that day.

The company didn't have the visibility into which crews were finishing jobs early and which were running late—which would help the ops team coordinate those crews and help make the whole company more efficient.

Trim All Lawn Service didn't have an easy way to compile and review data about its crews' time on various types of projects—which would enable the company to more accurately quote future projects.
It came down to questions like:
'Where are my guys?' 'Which crew is finished with their jobs for the day and can help one that's running late?' And then there was the question that could really save us money: 'How long do these jobs actually take?' I knew GPS tracking could help us answer all of these.