Blog Posts
4 Ways Fleet Tracking Cuts Fuel Costs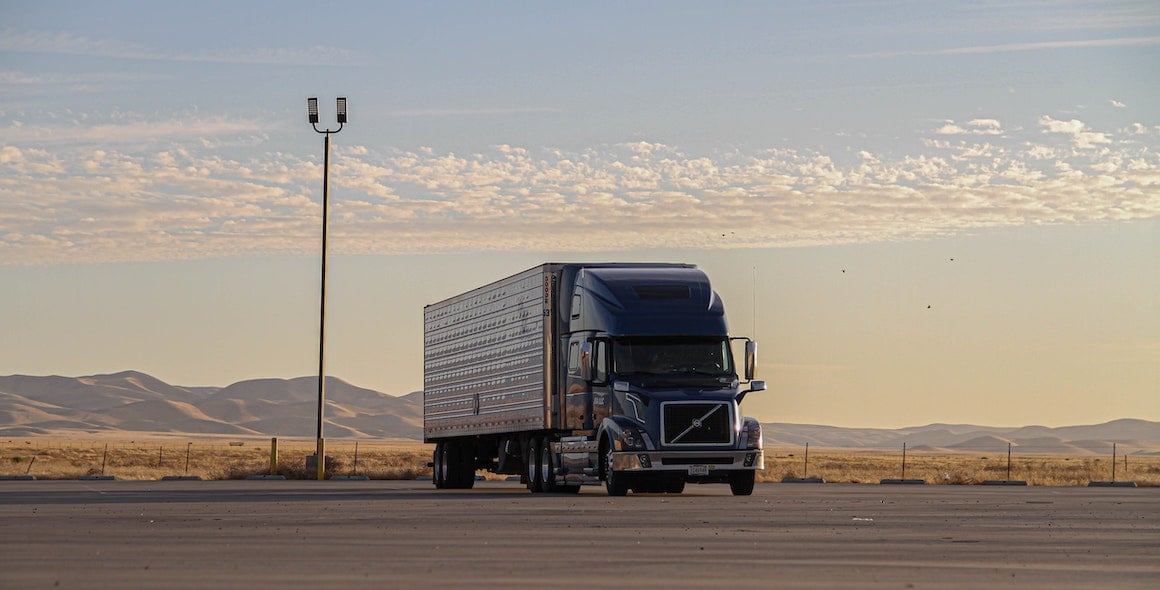 If someone asked you to list the benefits of GPS fleet tracking, fleet fuel savings probably wouldn't make your shortlist. Knowing where your trucks are in the field? Probably on top of the list! Providing better customer service? Yep, that too. Protection against vehicle theft? Absolutely. But saving money on your fleet's fuel costs? Actually, yes. GPS fleet tracking can help you with that as well.
And with the cost of fuel steadily rising, the ability to curtail fuel costs via fleet tracking is becoming even more of a reason to consider fleet tracking if you haven't already.
How much of an impact can a GPS tracking system have on saving fuel costs? Let's do the math! Assuming the price per gallon is $3 and each field worker drives about 1600 miles a month (80 miles per business day)—you'd likely save $56 per vehicle per month by controlling worker driver behavior such as slowing down, taking shorter routes and less idling. Doesn't seem like a lot though when you times that savings by a fleet of five, over the course of the year we're talking a potential savings of $3300/year! Have a larger fleet? The savings add up even more. Here are four ways fleet tracking cuts down on fuel costs.
1. Address Fuel-Wasting Behavior

When your drivers blow past the speed limit throughout the day as they make their way from job to job, they're costing you money. The same is true for hard braking, aggressive accelerating, and idling engines at job sites. All are examples of fuel-wasting behavior. In fact, fueleconomy.gov estimates you could save 10% to 40% by curbing these behaviors. With a fleet tracking solution, you can monitor your employees' behavior on the road. Plus, learn which employees are driving your company vehicles responsibly and which need a good talking-to about fuel economy and road safety.

2. Find Fuel-Friendly Routes With Fleet Tracking

The best fleet tracking service provider will offer superior options for fuel-friendly routes such as traffic-overlay features. This specifically uses Google's real-time data, allowing your dispatchers to help field service techs find the fastest routes to the next job site. It's not about finding the most direct route, it's about finding the most fuel-efficient route based on road conditions. A path with varying hills and winding roads and the routes that consume more fuel. With your GPS tracking solution, you can often find an alternate route with fewer fuel-hogging twists, hills, and traffic jams.
3. Maintenance Reminders for Fuel Support

The DOE shares how you can improve fuel economy by keeping your company's vehicles in good shape. Even more noteworthy, a simple tune-up or correction to a truck that failed an emissions test can improve its mileage by 4%. Fixing serious maintenance issues like a faulty oxygen sensor can improve mileage by up to 40%. You might be asking, how does fleet tracking support this?
With the right fleet tracking service provider, you can have both reactive and proactive data to reduce potential vehicle issues. A trusted provider will send fault codes whenever something goes wrong with one of the key systems on board any of your vehicles. That way, you can get your vehicle fixed, and on the road in fuel-saving condition as quickly as possible. You can also set up automatic reminders for each of your vehicles for regular maintenance checks. These alerts could be based on mileage like every 5,000 miles, or on a consistent schedule like every 3 months. Consistent maintenance appointments prevent fuel-wasting problems from occurring in the first place.
Pro Tip: check with a fleet tracking provider on integrations like Fleetio and ManagerPlus. You may be able to let your provider automatically schedule your vehicle's maintenance appointments based on the odometer, putting precious time back into your day.
4. Spot Fuel Theft With Ease

A worst-case scenario would be if someone has stolen your driver's fuel card numbers and charged fuel to your business account. It may be worse if it takes you a while to notice that this occurred and you're down and out hundreds of dollars. With the right fleet tracking provider, they will offer integrations to add your fleet fuel cards to your GPS tracking system. This keeps an extra set of eyes on fuel card purchases and compares them to the location of your vehicles. If something looks suspicious and doesn't add up, they will notify you immediately to take a look.
Ready to cut fuel costs? Choose ClearPathGPS as your fleet tracking provider!
There are many service providers who can support the ecosystem of your fleet. The difference with ClearPathGPS is that we want your business to thrive and save money. To us, we believe in earning your business every month. That's why hundreds of businesses trust our team to cut costs, simplify operations, and uncover business blindspots. Learn more about choosing ClearPathGPS as your fleet management service provider by downloading our free eBook or requesting a demo today!
---
At ClearPathGPS, we are focused on helping our customers improve their operations and bottomline. Our top-rated GPS fleet tracking solutions provide real-time data insights and tools needed to more effectively manage the vehicles, people, and assets businesses send into the field everyday. Can ClearPathGPS help your operations get better results? Let's find out – request a demo or contact us today!