Blog Posts
Benefits of an All-in-one Fleet Management System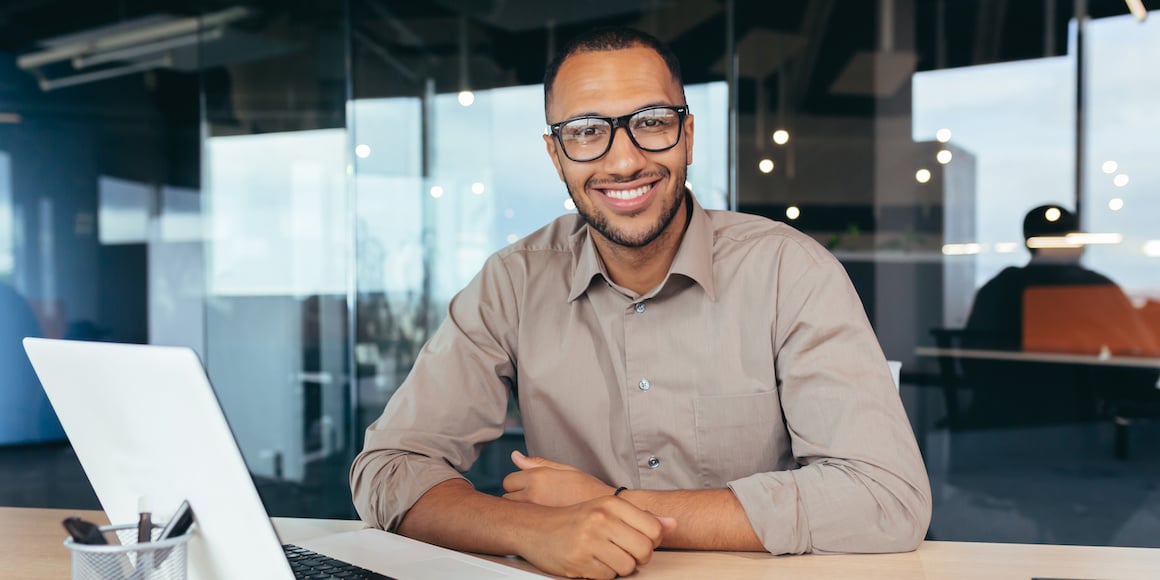 Question: As a fleet manager, do you enjoy feeling like you're pulled in multiple directions, all at once, all the time? Do you delight in multitasking and having to use myriad platforms to get your work done—and done on time, every single time?
If you do, that's great. And we want to know your secrets.
If not, we've got you covered.
Today's top fleet management tech can take many of your routine fleet management tasks off your to-do list.
And (even better) an all-in-one fleet management system offers you a centralized, efficient, and easy-to-manage way to see all your fleet information in one place.
Looking for a way to simplify your life, maximize your time, reduce the potential for miscommunication, and even create more profit potential for your business? Read on!
What if Your Fleet Management System Made Your Life Easier? (And Your Business Better?)
As a fleet manager, your job is to ensure your fleet works flawlessly.
Why? Managing your fleet well results in:
Less downtime and fewer breakdowns
Enhanced brand reputation
Higher customer satisfaction
Improved driver morale (and performance!)
Easier admin and daily operations
And more!
Though your fleet management is essential to your company's success, so is your health. It's important that you don't get burned out while doing your job.
All-in-one fleet management systems can tackle the lion's share of the monitoring, reporting, and busywork associated with fleet management. And an efficient, all-in-one-place management system gives you the visibility you need to effect agile, meaningful changes across your business.
The result? Your fleet's total cost of ownership (TCO) will decrease—meaning you can save thousands per month.
As it turns out, small changes add up. Here are just a few of these small (or not-so-small) benefits.
Fuel Efficiency
A significant fraction of your TCO is fuel. Though fuel prices are holding steady for now, as a fleet-based business, you don't want to be subject to the fuel industry's volatility (or a repeat of 2022's eye-watering fuel costs).
Your fleet management system can help you keep fuel costs low—saving you up to 40 percent of your fuel budget.
Driver Safety
Though it's tempting to think of your fleet as your biggest asset, it's not.
Your people are (literally) the driving force behind your business. Driver management systems and hardware, such as AI-enabled dashcams, can help you keep them safe. You can use dashcam footage to shield your team in hairy customer disputes, or even provide in-the-moment training and assistance to your drivers while they're on the road.
The result? Your team is safer—which results in a better work environment and better performance.
Maintenance Management
Did you know that your fleet's repair and maintenance costs can be up to $0.20 per mile?
That adds up fast—which makes optimizing your fleet maintenance a must.
To keep your assets in tip-top shape, your fleet's oil changes, tire rotations, and inspections all need to happen on time, every time.
With a fleet management system, you can go beyond the basics and start tapping into the benefits of preventive maintenance. Not only will you save money on fleet maintenance, but you'll also be able to catch small issues before they spiral into dangerous (and expensive) problems.
Job and Asset Management
Because your asset health is closely linked to your business health, you likely want to keep tabs on them at all times. This is where all-in-one fleet management systems truly shine: On one handy dashboard, you'll see fleet data, manage inventory, create and monitor geozones, manage jobs, dispatch vehicles, and pull instant, easy-to-read reports.
We've seen our customers pull up their ClearPathGPS dashboards and project their screens onto a wall so they can have an at-a-glance view of vehicle tracking, check in on fuel management, or even assist with route optimization.
(Sound intriguing? That's not the only reason businesses choose ClearPathGPS.)
ELD Compliance
To keep your drivers safe, ensure your company remains compliant, and avoid fines, you need to prioritize ELD compliance across your business.
High-quality ELDs, or electronic logging devices, can provide automatic records, seamless report pulling, and practical alerts (e.g., if one of your drivers is nearing their limit), all within an easy-to-use interface.
Achieving greater driver behavior visibility and smoother daily operations? Sounds great to us!
Our No. 1 Recommendation for Stellar Fleet Management? Choose the All-in-One Solution
Selecting an all-in-one fleet management system instead of various specific tools almost makes too much sense: You'll save time, stress, and even money.
If you want to learn more about the benefits of an all-in-one fleet management system, we're here to help. ClearPathGPS provides comprehensive solutions that make managing a fleet much easier and more effective.
Request a demo today to see our solution in action. Or, if you'd like to learn more first, check out this resource instead: Choosing ClearPathGPS as Your Fleet Management Solution Provider.