Blog Posts
The Best GPS Fleet Management Solutions in 2023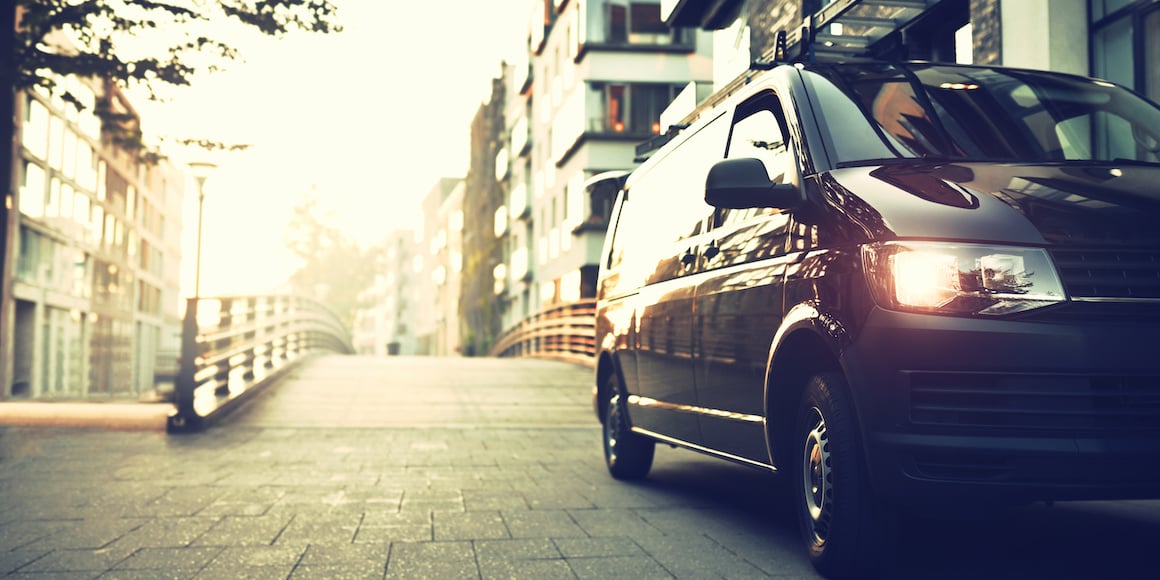 What features and characteristics come to mind when you're looking for the right GPS fleet management solution?
Your search for a perfectly suited GPS fleet management vendor should come down to what you specifically require in a vendor and what a GPS fleet management solution does for your business.
GPS fleet management solutions can provide several upgrades for your business, including:
More efficiency for your fleet
More safety for your team
More simplicity for your maintenance schedules
More peace of mind for you!
As you look at practical ways to boost your business, you may wonder whether you can get those benefits with GPS tracking and geotracking tools.
Here's our take: You would get halfway to these benefits with a high-quality GPS tracking service. However, you would still have to spend a lot of time switching between several different tools just to answer basic questions about your fleet's capabilities and potential.
That's why the GPS fleet management solutions you seek in 2023 should provide a full suite of fleet management and fleet telematics tools, so you can do everything you need to oversee and optimize fleet operations in one place.
The Features Your GPS Fleet Management Solution Needs
To enjoy your GPS fleet management solution as an all-in-one dashboard for streamlining your fleet operations, it's got to have certain features.
Over the years that we've been in the industry, we've learned which features are necessary—and which might be more complicated than they're worth.
When you're assessing the utility of GPS fleet management solutions to increase productivity, lower fuel costs, and be the type of tracking system you'll love to use, look for the following features:
Geofencing, the use of GPS tech to create a virtual boundary around a specific area
Historical routes, a way to save your favorite or most-used itineraries
Instant alerting capabilities, specific alerts that tell you when a vehicle requires maintenance or an adverse driving event has happened
Scheduled reports, set-it-and-forget-it ways to pull helpful paperwork from your system
Fleet maintenance schedulers, an all-in-one place to predict, document, and manage vehicle maintenance

ELD systems

, electronic logging devices that automatically record driving start and end times, driver behavior, fuel consumption, and so much more
Job management, including dispatching and documenting capabilities
Route optimization, with updated maps
AI dashcams, which bring in-cab routing and other innovative benefits directly to your team
Asset tracking/monitoring, which ensures you always have peace of mind surrounding your valuable equipment—invaluable if fleet theft occurs
And more

, depending on your unique situation
How to Select the Best GPS Fleet Management Solution for You
There are several GPS fleet management available on the market, so it's key to determine which one is most likely to solve problems and provide benefits for you.
That's why—as we mentioned above—it's one thing to know what features are available. It's another thing entirely to know what you specifically need.
Consider the following steps if you're in the market for a GPS fleet management solution:
1. Start by figuring out which types of data you would like to collect.
Consider this: Are there any specific ways you would like to streamline your business operations? Are there any pain points that need to be addressed? Are there data points (e.g., driver behavior, fleet maintenance scheduling) that you could collect to learn more about these events?
2. Think about the type of user interface and user experience you would like to work with every single day.
Very likely, your ideal platform needs to be easy to use in a variety of situations for a variety of users with differing levels of tech experience. Also, ask about mobile apps because you'll want to use your tech wherever you are.
3. Know how much onboarding and continuing support you'll require.
Your ideal fleet management solution won't take an excessive amount of time to figure out yourself or train people on; it'll be intuitive enough for anyone to grasp in minutes. At the same time, you should always be able to rely on a customer service team for support.
4. Make sure your fleet management partner's contract structure works for you.
We've seen small, seasonal companies get trapped in ironclad year-round contracts, and we know there's a better way. In fact, we offer one. At ClearPathGPS, our contracts are month-to-month, which makes service flexibility a piece of cake.
5. Read reviews.
There is no more powerful way to assess how great fleet management software is than reading about the experiences of previous customers! Here are a couple of our favorite customer review sites to get you started.
Find the Best GPS Fleet Management Solution for You at ClearPathGPS
When you're looking for a GPS fleet management solution that will make your life easier and your business more efficient, talk to the experts at ClearPathGPS. Our goal is to offer you unbiased, updated, and specific-to-you recommendations about fleet tracking solutions that will help you accomplish your goals.
Want to save money, increase your bottom line, and boost driver safety? Contact our team today to request a demo to see ClearPathGPS's fleet management platform in action.