Blog Posts
OHA Heating and Air Leverages ClearPathGPS Fleet Tracking To Help Fuel Tremendous Growth
Featured Interview in Modern WorkTruck Magazine
"Instead of chasing down techs with phone calls, our team simply refers to our live fleet map. In essence, our dispatch team can take care of customer complaints before they occur—something we would not be able to do without GPS fleet tracking.

John Berardino

Owner, OHA Heating and Air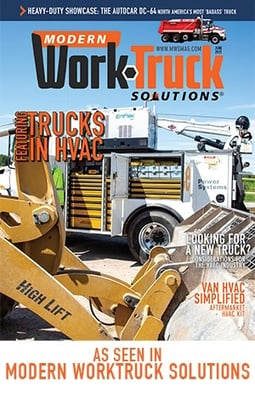 ClearPathGPS fleet tracking customers span a wide range of industries, though one key commonality they all share is the necessity to more effectively manage their workers, vehicles, and assets in the field! OHA Heating and Air, located in the Washington DC area, like many other ClearPathGPS HVAC customers, is leveraging ClearPathGPS fleet tracking system to help them get better results.
In this interview with Modern Work Truck Solutions Magazine, John Beradino, owner of OHA Heating and Air shares his story on the impact ClearPathGPS has had in helping their operations support their continued (and impressive!) growth, including the value of using ClearPathGPS software along side their other software tools, and more.
Key areas ClearPathGPS helps HVAC companies include:
Real-time fleet visibility via ClearPathGPS live map feature allows for faster response times, smarter dispatching, and improved customer service
Insights into driving behaviors through extensive data reports, real-time alerts, can help you take better control and care of your vehicles and assets.
Providing proof of service for on-site billing in case clients ever dispute an invoice and records of crews' times at job sites for payroll accuracy.
We appreciate John with OHA Heating and Air sharing his insights with Modern Work Truck Solutions, you can read his interview here. Or check out the digital edition of the magazine here.
---
At ClearPathGPS, we are focused on helping our customers improve their operations and bottomline. Our top-rated GPS fleet tracking solutions provide real-time data insights and tools needed to more effectively manage the vehicles, people, and assets businesses send into the field everyday. Can ClearPathGPS help your operations get better results? Let's find out – request a demo or contact us today.