Blog Posts
How Dashcam Solutions Can Resolve Common HVAC Fleet Issues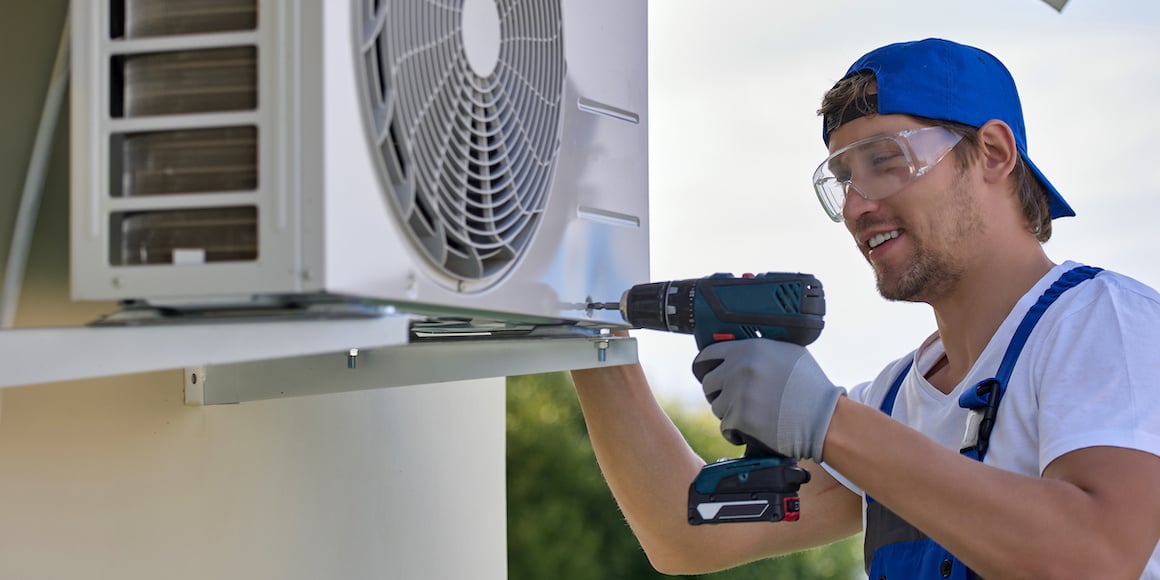 Dashcam solutions are currently trending in the fleet operations universe.
Why?
Dashcams have been around for a while, so many are familiar with their benefits, including hands-free documentation and incident responsibility substantiation. So why is the tech the proverbial talk of the town now, in early 2023?
Dashcams, or small cameras mounted on a vehicle's dashboard, are undergoing a quantum leap in innovation. Where simple dashcams have been helpful for fleet managers in the past, today's AI-enabled dashcams will be essential.
If you're a business owner or fleet manager, onboarding this type of technology is a no-brainer—especially if you're interested in saving money, increasing driver safety, and reducing your business's liability.
In fact, we've seen dashcams save clients millions of dollars in lawsuits.
By leveraging the power of dashcam solutions—particularly when paired with other helpful fleet management tools such as GPS tracking systems—we've also seen HVAC companies:
React more quickly to emergency orders.
Overcome unhelpful driver behaviors.
Stop fleet theft in its tracks.
Provide better proof of time on site.
And more!
Interested in optimizing your fleet management and saving yourself a world of stress? It's time to see how today's modern dashcams can provide savvy solutions for your fleet.
The Superior Dashcam Solutions Modern Products Provide
Although it's tempting to define dashcams as "just cameras," that's doing a disservice to the latest models on the market.
For example, if you do your research and buy the right dashcam to maximize your fleet operations, you'll be able to take advantage of:
GPS Tracking
The latest and greatest dashcams send data via telematics to your fleet management dashboard. When paired with the data from your fleet's GPS tracking hardware, you can benefit from real-time location tracking, constantly updated routes, and more.
Automatic Upload to the Cloud
You can automatically set your dashcam to record collisions and unsafe driving events. Each instance is sorted by the type of driving event on your fleet management platform, giving you an at-a-glance view of driving performance and overall fleet safety.
Night Vision
With a modern dashcam, you can use night vision to increase safety in low-light conditions, both through real-time visibility and higher-quality footage.
In-Cab Driver Coaching
Some models of dashcams offer the opportunity to provide instant driver feedback to reinforce good driving. In addition, you can monitor the driver's state, as needed, to catch unhelpful patterns of fatigue, phone distraction, and more.
These dashcam solutions can connect HVAC business owners and fleet managers across many industries to previously unheard-of benefits. For example, with savvy use of the above tech and the resulting data, you can:
Record driving events to help back up events if contested.
Streamline insurance claims or customer complaints.
Coach your drivers to increase driving safety and efficiency.
Reduce adverse driving events in real time.
Hold your drivers accountable to practice beneficial driving habits.
Prevent accidents before they happen.
(More on that last one in a minute.)
And best of all, the fleet management and dashcam solutions we offer at ClearPathGPS are flexible and customizable. For example, you can offer driver-facing cameras later if your team is worried about privacy or you're still working on dashcam acceptance.
The Perks of Proactivity: AI-Enabled Dashcam Solutions and Your Business
While dashcam solutions are incredible, the recent innovations in AI-enabled dashcams are where the magic happens.
AI-enabled dashcam solutions help fleet managers be proactive instead of just reactive.
Avoiding lawsuits and being able to exonerate drivers due to dashcam footage and GPS tracking is incredible enough.
But what if your drivers could avoid unsafe driving events in the first place, reducing insurance claims, injuries, and loss of assets before they even happen?
With AI software and high-quality dashcams, fleet managers can identify potentially problematic driving behaviors and patterns (e.g., distracted driving, lane departures, or tailgating). Then, they can take action to instill better driving habits in their team members before bad things happen.
Want to Discover the Dashcam Solutions We Can Provide for HVAC Businesses?
If you're looking for streamlined fleet operations, more ways to maximize efficiency, and even heightened driver safety, it's time to look into GPS and AI-enabled dashcam tech. HVAC businesses interested in these benefits should reach out to ClearPathGPS. We've worked closely with HVAC businesses in the past to maximize their ROI after onboarding our fleet management solutions, and we're ready to do the same for you.
Request a demo today to learn more about dashcams—and even intuitive dashcam acceptance strategies—from the experts at ClearPathGPS!