Blog Posts
Lewis Plumbing Puts Customers First with Auto GPS Trackers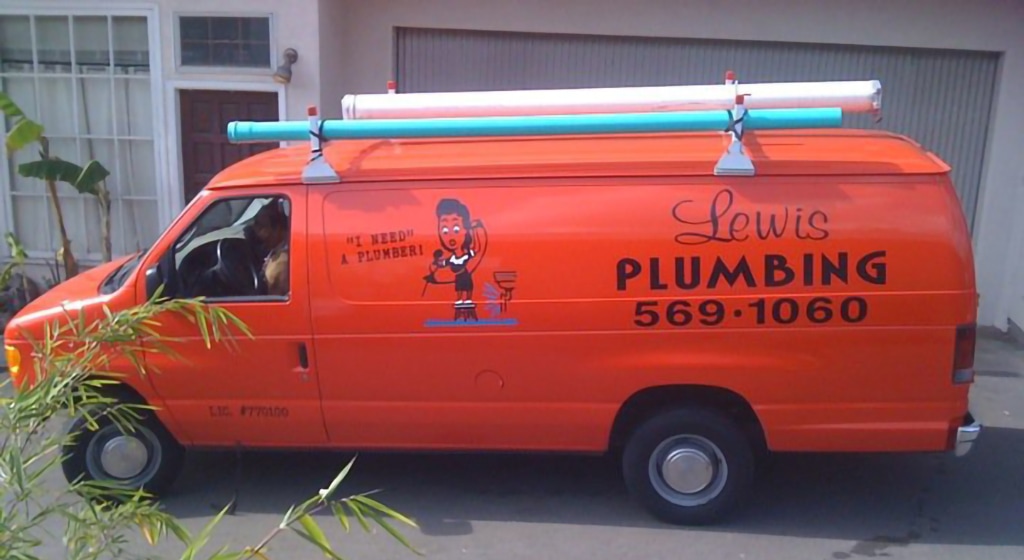 Lewis Plumbing, with their iconic orange trucks, have been serving residential and commercial customers throughout Santa Barbara County since 1948. Owner Martin Morales has run Lewis with a strong focus on customer service earning them a spot in the Better Business Bureau's Hall of Fame and an Angie's List Super Service Award. Morales chose ClearPathGPS auto gps trackers to help run a more efficient fleet and keep their customer service edge.
Speed Up Dispatch to Client Locations
When a customer calls in with a plumbing emergency, the staff at Lewis can instantly locate the nearest service truck, see how long they've been at their current job site, and dispatch them; saving valuable time. Lewis is also able to give customers peace of mind with accurate updates on the technician's arrival time and status without having to call the driver while they are on the road. Managers can even use our auto GPS trackers to pull up the location and status of any driver on their iPhone or Android mobile apps.
Virtual Timecard = Easy Record Keeping
The Lewis Plumbing fleet makes numerous stops throughout the day and even many after hours service calls. Reconciling client billing and driver time cards used to be a labor intensive effort. The office staff uses the ClearPathGPS Virtual Timecard report to run an automated history of every stop, duration, travel time and mileage in a user friendly format that makes reconciliation a breeze. Thanks to our auto gps trackers, if a customer has a question about time on a job, Lewis has the answer right at their fingertips.
Customer Service without Compromising Safety
While getting to a client with a plumbing emergency as fast as possible is good customer service, Lewis Plumbing knows that safety is always important. Plus, with a highly visible fleet, ensuring that drivers are operating safely is critical to maintaining Lewis' good reputation. With ClearPathGPS auto gps trackers, they know that drivers are not speeding or operating in anyway that would put them at risk. With automatic maintenance tracking, they know their vehicles are in safe working order 24/7.
---
At ClearPathGPS we help field service businesses—including landscaping companies, plumbers, roofers, and HVAC businesses, and more—improve their operations and improve their bottom lines. To learn more about how businesses like Lewis Plumbing benefit from the ClearPathGPS fleet tracking solutions, contact us today!