Blog Posts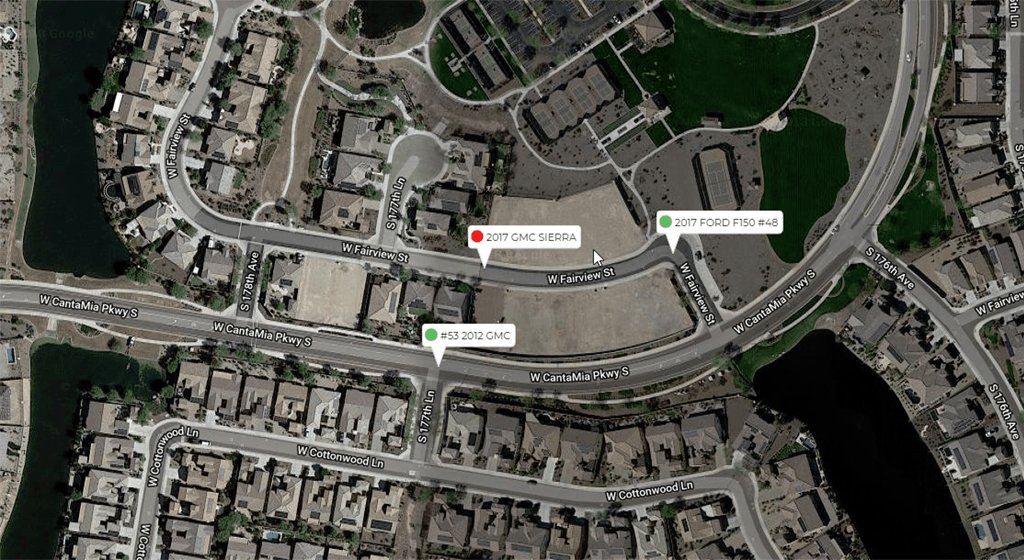 " I found out one of our drivers had just been in an accident on the road, and Jenny at ClearPathGPS was able to pull up the event right away and tell me exactly how fast he'd been going at the moment of the crash. This incident was a great example of two reasons we're so grateful for this service. First, the telematics system helps get us vital information right away. Second, we can count on the ClearPathGPS team to always act as a trusted partner for the Roadrunner Drywall team.
Pop quiz: Imagine a drywall company that's been in business for 40 years, serving Phoenix, Tucson, and Las Vegas. Now imagine lining up, side by side, all of the drywall the company has ever installed for homes, apartment buildings, and large commercial properties. How much distance do you think it would cover? Miles? Maybe even hundreds of miles?
Meet Roadrunner Drywall
They've done the math on their history of work, and it's pretty amazing. If you lined up Roadrunner's 40 years of installed drywall, it would cover 75,000 miles. That's enough to lay down an unbroken chain of drywall that stretches all the way around the world. And again. Then again.
ClearPath's telematics system helps with fast-paced and complicated scheduling
As you can imagine, the company is busy. In fact, Roadrunner manages several entities under the same company umbrella, including one that handles painting jobs. Knowing at all times where the field service company's dozens of vehicles are, across three large Southwestern desert cities, is an ongoing challenge.
"The ClearPathGPS telematics system gives our owner, Mark, complete peace of mind," says Josh Reeves, Roadrunner Drywall's director of safety and risk management. "We've separated our 30+ trucks into groups—one group for our Phoenix vehicles, another for those covering Vegas, another just for our paint trucks, and so on. Now Mark can pull up the ClearPathGPS app on his phone and monitor all vehicles in each group, or simply get a sense of what's happening with our whole fleet."
However, peace of mind is just one of the benefits Roadrunner is enjoying since it started using ClearPath's telematics system.
"I really like the fleet maintenance reminders ClearPathGPS sends us," Reeves says. "Making sure every truck was getting its regular checkups had been challenging because each field service vehicle is on a different maintenance schedule and we have dozens of them in service across two states. But, now we get automatic notices when a truck hits a certain mileage count or a certain amount of time has passed since its last appointment. That's helping us get more value from our fleet."
Even more benefits of ClearPath's telematics system…including a surprising one
Reeves also appreciates the five-star customer service he receives from ClearPathGPS. "Your team is so responsive and helpful," he explains. "When I buy a new truck for the fleet, I just text our rep, Jenny, and she orders us a new GPS tracker for it. Also, when I've needed helping to find a report, every time I've called the ClearPath offices I've been able to speak to a real person."
Another ClearPathGPS feature that's helping Roadrunner is the virtual timecards the telematics system generates, showing accurate-to-the-minute times and locations. "Having these timecards, especially from an independent third party like ClearPathGPS, is a great way to document our workers' time on customers' sites to show proof of service," says Reeves.
Finally, Reeves explains, the telematics system helped put him and his team at ease during a tense situation, which was a benefit the company never even considered when they began researching GPS tracking services.