Blog Posts
2023's Top Construction Fleet Dashcams with GPS Tracking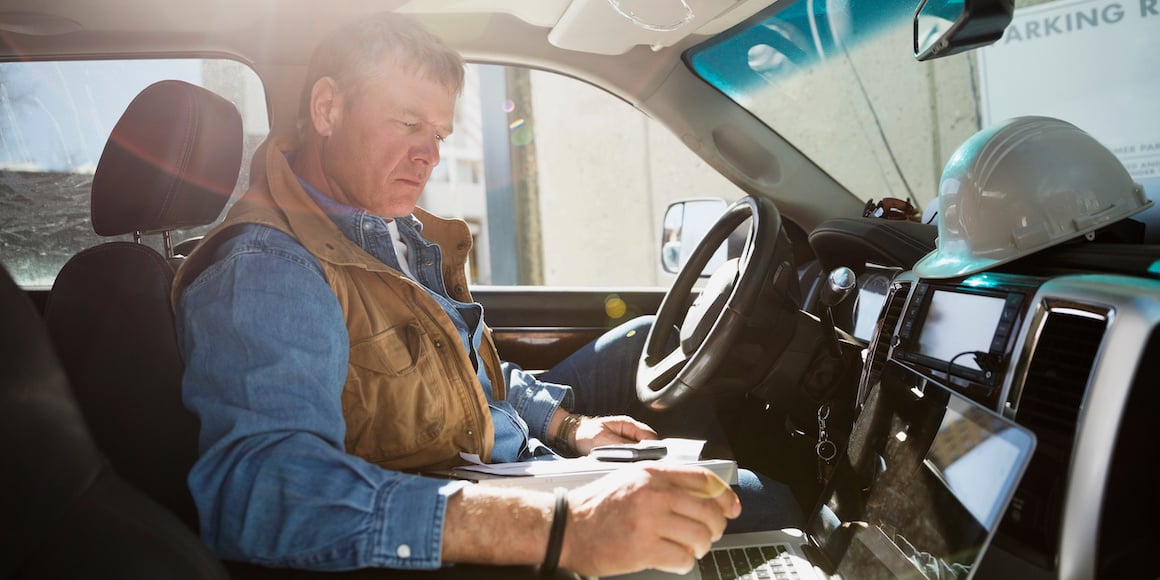 Construction dashcams paired with GPS tracking—or video telematics functionality—can make your fleet operations management a lot easier. These dashboard cameras for trucks often feature driver-facing and road-facing video feeds, advanced driver alerting, driver state monitoring capabilities, and more.
When you equip your construction fleet trucks with dashcams, you unlock a world of benefits. For example, dashcam units can help you:
Keep track of your vehicles remotely.
Reduce distracted driving and dangerous driving.
Exonerate your drivers after adverse driving events with real-time video footage.
Prioritize efficient and safe routes.
Keep tabs on driver behavior.
Automate some facets of fleet management.
Gain more peace of mind while you boost your business!
Not to mention that fleet dashcams also offer significant asset protection, the potential for continuous company growth, and increased savings to companies who choose them!
But these sophisticated pieces of hardware can seem overwhelming, particularly when you consider the number of options on the market. So let's go over your best dashcam contenders for 2023 and the top things to look for in a great dashcam with GPS tracking.


Top Construction Fleet Dashcams with GPS Tracking (Updated for 2023)
These are the dashcameras with GPS tracking we're excited to see this year. Which do you think will work best for your fleet?
Garmin dēzl 780 LMT-S
Garmin, a very established name in the field of GPS technology, has released a large-screen truck navigator with map updates, weather alerts, custom routing, and more. The included powered magnetic mount makes it easy for drivers to use; the compliant electronic logging device (not included) helps with simple-to-manage hours of service recording.
BlackVue DR750X-2CH Plus
Need day and night video clarity? This dashcam, fresh from the team at BlackVue, is one to consider. The rear and front cameras come equipped with back-illuminated image sensors, which can support safe vehicle operation 24/7. In addition, the dashcam is on the smaller side and features built-in GPS and parking support.
Wheel Witness HD PRO Plus
This dashcamera for trucks features plug-and-play installation and automatic power on-off when your vehicle starts. It offers zooming capabilities while you record, full cell phone compatibility, and high-definition video quality for both day and night usage.
ClearPathGPS Dashcams Supercharged with AI Software
We may be biased, but we saved the best for last. Dashcameras for trucks with AI software are an incredible and intuitive way to level up the benefits GPS dashcams bring to you. For example, with an AI-enabled dashcam for trucks, you can offer in-cab driving prompts, on-the-fly route assistance, automated driver assistance systems, and more.
Curious About Construction Fleet Dashcams with GPS Tracking?
As AI becomes more and more enmeshed in the world of fleet management and GPS tracking, you're going to have more and more options to consider.
When you're selecting your construction fleet dashcams, consider the way you're going to be using them on a day-to-day (or month-to-month) basis. We always recommend keeping these three quality-of-life factors in mind when reviewing dashcam contenders:
The Ease of Using the Platform
When you're using a new piece of technology, you don't want to have to spend a ton of time installing or managing your equipment. You also don't want to deal with a frustrating, overly complex dashboard. That's where a simplified user interface or user experience comes in handy—definitely something to ask about.
The Customer Service
You know your business and goals best; fleet dashcam with GPS tracking vendors know their tech best. You should feel like you can partner with a vendor to get the best results for your specific fleet with comprehensive onboarding support and ongoing assistance so you get the most out of your purchase.
The Contracts
When you sign up for a GPS fleet tracking service, sometimes the contracts you have to sign are lengthy and ironclad. Yet many fleet-based companies (e.g., seasonal businesses) out there don't work that way. In our experience, it's often made much more sense to opt for a vendor that offers month-to-month contracts. This gives you flexibility—and it also ensures that the vendor will constantly be working to earn your business!
BONUS: The Control and Customization Potential
In addition to ease of use and quality of experience, you want to know that your construction fleet dashcam solution can adapt to your needs and grow with your business. That will future-proof your investment and make your AI dashcams more useful right now! Our solution gives you the ability to tweak your AI camera settings to fit the unique needs of your fleet. And we make it easy to adjust these settings whenever you want! Many competitors' systems make it difficult to implement these adjustments intuitively. With ClearPathGPS's simple-to-navigate dashboard, you can control your cameras easily, wherever you are.
While innovative tech and fancy features are compelling, we would argue that these three things should weigh heavily in your consideration. They'll have more of an impact on how you can benefit from your fleet dashcam investment than anything else!
ClearPathGPS made our dashcam offerings with the client in mind, and our customer service team is a remarkable asset that's ready to work hard with you. Reach out anytime, and we'll be more than happy to discuss your fleet operations! If you're interested in learning more, request a demo to see ClearPathGPS in action, or check out our guide on dashcam acceptance to learn more about getting your team onboard with construction fleet dashcams.