Blog Posts
Two Big Ways to Maximize Route Optimization for Landscapers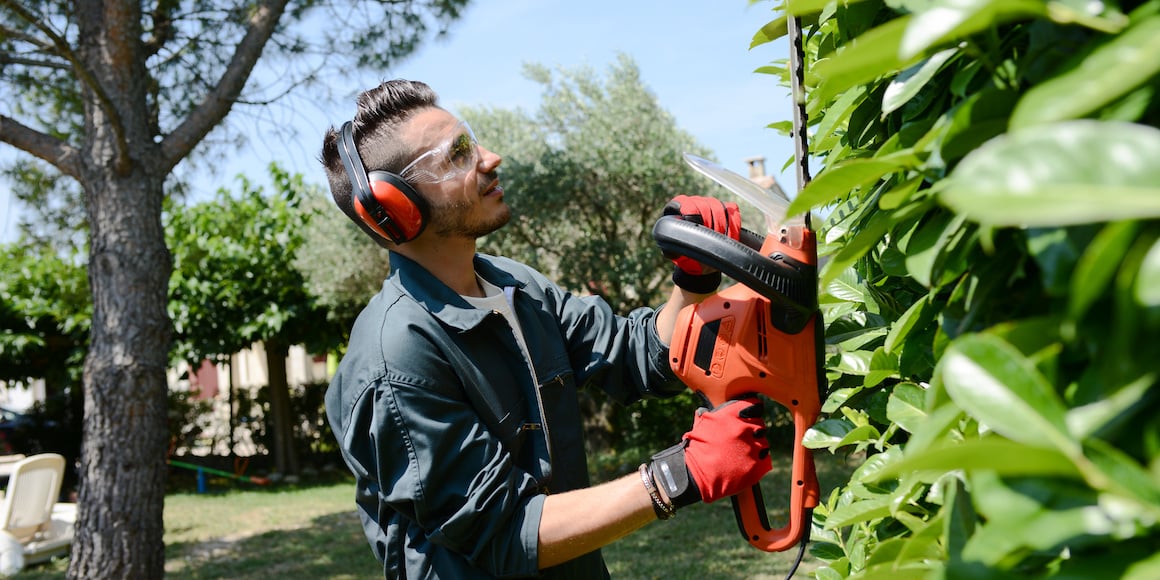 If you own a landscaping business or manage any field service business fleet, you know that efficient routing can be a game-changer.
But that's not where the story ends. Did you know it's possible to go far beyond the benefits that route optimization brings? Here's what we mean: route optimization is about getting from point A to point B as efficiently as possible. That has many benefits, and we're proud to partner with effective route optimization services such as Route4Me to help you access those benefits.
However, to truly make running your business as streamlined as possible—and boost your bottom line—we need to dive deeper.
In other words, we need to go beyond talking about efficiency and discuss the benefits of true business visibility. We also need to talk about how to build a culture of accountability between management, drivers, and technicians. That's where the magic truly lies.
Invest in visibility and accountability, and you'll see better customer satisfaction, an enhanced reputation, more gigs, and more money in your pocket.
Interested to see how to connect those dots? Here's what you need to know.
What Is Route Optimization? What Problems Does It Solve?
Route optimization involves using software to generate efficient routes for your drivers. These routes will often take into account traffic, weather, construction, and other variables that drivers would otherwise have to encounter mid-route and deal with in real-time.
Maxing out your route optimization comes with benefits, like using less gas and saving more time. It can solve knowledge problems resulting from factors such as working in a new area, accidents or obstacles that are forcing your drivers to reroute, or a newer team member who simply doesn't know the best route to get to a job on time.
Route optimization is an incredible asset for a fleet-based business. We'd even call it essential.
But as we've mentioned, we can go further. So let's talk visibility and accountability—and how they represent two significant ways to maximize route optimization for your landscaping company. Do you want to:
Know that your team isn't taking the long way around?
Be able to monitor driver behavior and provide actionable feedback?
Get your customers helpful information about the services you provide?
Be able to keep tabs on where your valuable assets are?
Many obstacles may stand in the way of answering these questions, such as inefficient dispatching, inaccurate arrival times, and revenue-wasting behaviors from technicians.
Maximizing route optimization by onboarding fleet management solutions that boost accountability and visibility can help reduce these problems in your landscaping company.
How Accountability and Visibility Can Solve Problems for Your Landscaping Company
Visibility can help you glean invaluable insights into the way your fleet operates. Based on the comprehensive, immediate-access, easy-to-read data from modern fleet management solutions, you can make better decisions about how you run your business. For example, if you invest in AI dashcams for your team, you can track precisely how safely and efficiently your drivers are driving—and even offer real-time feedback.
Accountability helps you know that your technicians represent your business well and always act responsibly. It can be challenging to foster accountability in your company's culture, but having tools like real-time GPS trackers, AI dashcams, and intuitive fleet management dashboards can help. The first step is knowing what's going on!
By maximizing your route optimization strategies with accountability and visibility features, you can send your drivers and techs out and know that they're getting their jobs done as efficiently and effectively as possible.
But how are you supposed to realize these benefits?
How to Identify the Best Route Optimization Software for Your Business
The best route optimization software for your business should be easy to use, integrate with top-rated fleet management that you already love using, and help you boost your business through accurate visibility and accountability wherever possible.
As you're sifting through your options, keep in mind that you need:
A solution with a simple, easy-to-navigate dashboard.
A flexible solution, one that can grow with your business.
A solution that isn't wildly expensive, and can even ebb and flow over the year—especially if you're a seasonal business.
A solution that has helped landscapers achieve their goals, so you can know it'll help you, too!
Don't be afraid to ask any prospective partners if you have questions about fees, contracts, and the type of ongoing support you can expect. After all, you're looking for a solution to make your life easier and your business more profitable as you grow—you need to know that your fleet management partner will accomplish that!
If you want to level up your landscaping business with affordable, accessible fleet management software, check out what ClearPathGPS offers. And in the meantime, here's a free resource to help you start seeing the results you want: Key Areas to Consider When Maximizing a Field Service Business.