Blog Posts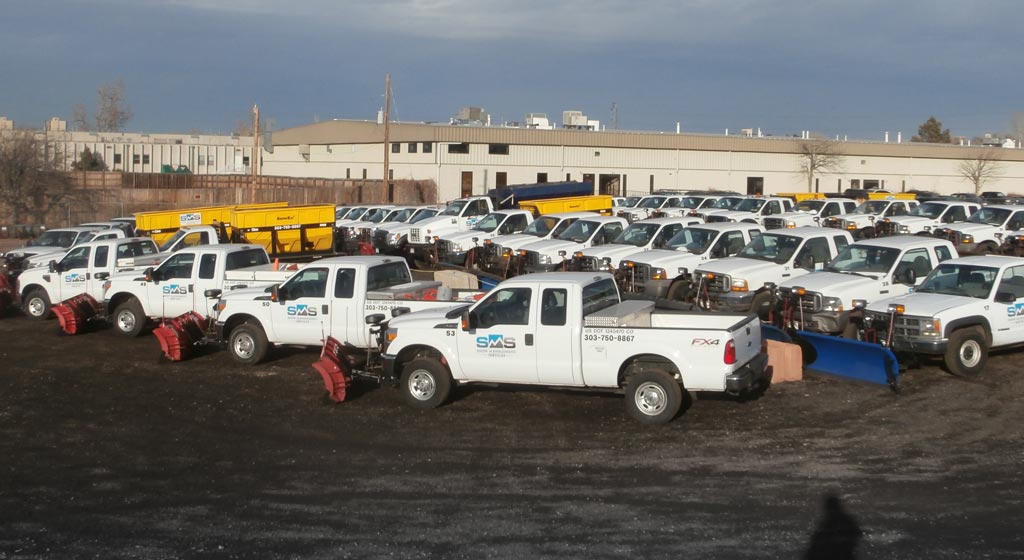 " We got the vehicle and crew tracking we wanted from ClearPathGPS, no question. But the more we learned about the system, the more tools we found to make us even more efficient.

Bennett Polley

Operations Manager
GroundMasters Landscape Services and their company Snow Management Systems have a 25-year history of enhancing and maintaining commercial landscapes and plowing snow for organizations in the Denver Metro area. Over the years, the company has become one of the most trusted and sought-after providers by the area's business owners, property managers, and commercial facilities supervisors.
Challenges
As a small company in its early years, GroundMasters had only a few trucks to manage, along with a couple of skid steers for snow-removal jobs. The team was able to easily keep track of those vehicles' whereabouts from memory.
But over time, the company developed a reputation as one of the most skilled and reliable commercial landscapers in the Denver area. To meet the increasing demand, the company grew both its staff and its fleet of trucks and skid steers. As the fleet passed the 20-vehicle mark, GroundMasters needed an automated solution to monitor its vehicles and employees.
"On any given day, we're providing landscaping and snow-removal services to businesses all over the Denver area. We needed a way to keep track of our crews at all times—to make sure they were where they were supposed to be and that they were taking efficient routes to jobs.

Bennett Polley

Operations Manager
Solution
GroundMasters signed up for the ClearPathGPS fleet management solution and installed the tracking units in all of their trucks and snow-plow vehicles. Just as they hoped, the team now had a real-time picture of the locations of all of their vehicles, including skid steers, in case they had needed to send a specific vehicle to an emergency call.
Results
In addition to the real-time vehicle monitoring capability that prompted them to sign up with ClearPathGPS in the first place, the operations manager Bennett Polley and his team also began finding all sorts of other ways the GPS tracking app could improve their operations.
Keeping payroll accurate

"Our employees fill out paper timesheets. Now that we have the GPS units recording when they show up at a jobsite and when they leave, we can check employees' timesheets against this information.. so we know we're paying the right amount."

Creating a proof of work for customers

"The GPS data helps with customer billing, because we can use it to verify how long a crew was at their site. Instead of just telling a customer when our guys say they showed up, we can show them the GPS report… and even a timestamped screenshot of the crew driving onto their property."

Responding faster to emergency jobs

"In Denver, we get a lot of snow-clearing requests from customers—and those are always 'we-need-it-now' calls. ClearPathGPS lets me see instantly where every crew is. And if the closest crew is also on an emergency job, I can find another in a heartbeat."

Alerts on excessive engine idling

"Engine idling was a big deal for us, because that costs us a lot in fuel. Now that we can monitor when a crew arrives at a jobsite—and when they turn off their engine—we're able to make sure our guys aren't idling too long."
With ClearPathGPS, GroundMasters now has the real-time tracking and business intelligence data to keep its crews, fleet, and operations running efficiently—no matter how much the company grows.

At-a-Glance
Industry: Commercial landscape and snow plowing, de-icing and sidewalk clearing
Fleet: 60+ trucks and skid steers
Needs: Keeping track of their many crews' whereabouts throughout the day.
Solution: The company equipped its entire commercial fleet with GPS tracking to gain complete visibility, from anywhere, into where its crews were at all times.