Blog Posts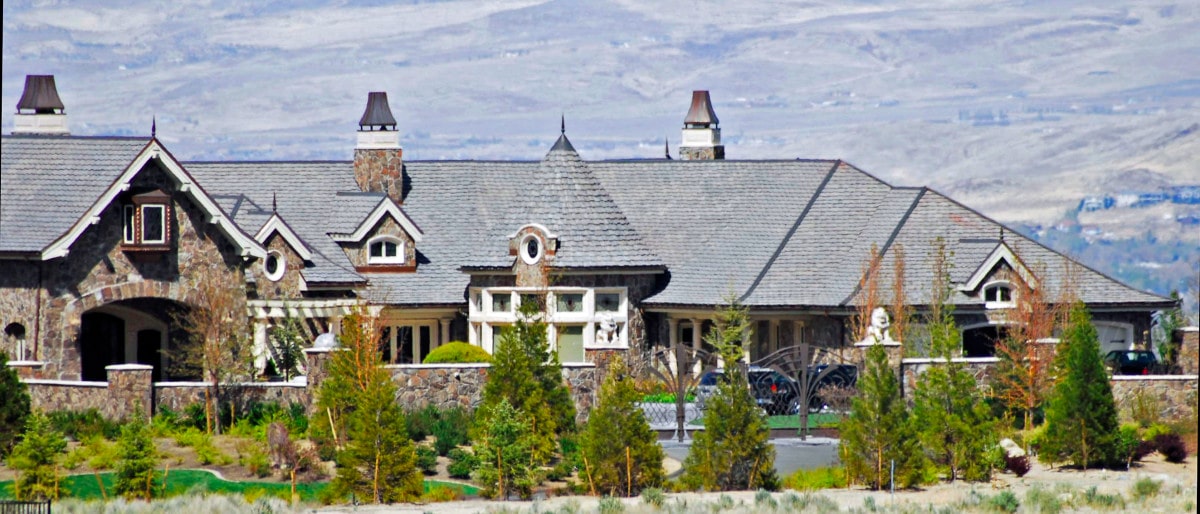 " ClearPathGPS fleet tracking has improved our operations in so many ways — It helps our payroll process, give me useful data about the duration of various projects, and helps me quote future projects more accurately.
About Amundson Roofing
For more than 20 years, Amundson Roofing has been providing stunning roof work for high-end homes and estates throughout the Northern Nevada area. Demand for Amundson's signature custom sheet-metal work has grown so wide that the company also developed a presence in California, West Virginia, Texas, and Hawaii. Amundson has earned a reputation for outstanding roofing work with beautiful custom additions, such as copper turrets.
Challenge: Keeping Track of a Growing Crew
To meet the growing customer demand for "an Amundson roof," the company has grown its staff, taken on more jobs covering a wider geographic area, built its own facility for custom metal projects… and purchased more commercial vehicles. By the time they passed the 10-truck mark, Project Manager Beth Colyer knew she needed a better way to keep track of her crews' whereabouts.
Solution: GPS Fleet Tracking
"For all sorts of operational reasons, I needed to be able to monitor where everyone was at all times, and review where they'd been," Beth says. "It would help our payroll process. It would give me useful data about the duration of various projects, which would help me quote future projects more accurately. And it would even allow me to tell a customer that our vehicle was 20 minutes out."
The answer, Beth discovered after researching various options, was a GPS vehicle tracking app. Such a solution could give her both real-time and archived data on all of Amundson's vehicles—data she needed to streamline operations and improve her team's ability to successfully manage multiple projects across any distance.
But finding the right GPS tracking provider? That wasn't as easy as it should've been.
"I had terrible experiences with the first few GPS companies I contacted. Their reps were pushy, relentless, and not helpful. Then—thankfully—I met Erika at ClearPathGPS.

Beth Colyer

Project Manager
Results with ClearPathGPS
Almost immediately after she signed up with ClearPathGPS and installed tracking units on all of Amundson's vehicles, Beth felt vindicated in her decision.
With ClearPathGPS, Beth had an at-a-glance view of all of her trucks' locations at all times. She also had the ability to monitor or receive alerts about when crews were arriving at and leaving job sites. And for the first time, Beth had access to a wealth of archived data about her crews' times on sites, which she has found invaluable in helping her draft more accurate proposal quotes on new jobs.
"ClearPathGPS has improved our operations so many ways"
And those are just the benefits Beth was expecting to receive when she rolled out ClearPathGPS across her fleet. Here are some additional benefits she didn't discover until after Amundson became a ClearPathGPS customer.
Helping drivers avoid traffic jams

"I really appreciate ClearPath's live traffic overlay. we have some terrible congestion points here in Nevada, and with the app I can guide our crews around the worst of them when they're heading to a jobsite."

Gaining visibility into crews' driving habits

"The driving-behavior reports in ClearPath are great. They let me know if one of our employees is speeding or braking and accelerating too aggressively. Having these details can help me intervene and make sure everyone is driving safely as possible."

Monitoring vehicles overnight

"ClearPath's geofencing tool, which I didn't even know existed when I signed up, is another invaluable service. Our crews drop off our trucks at the office every evening. I was able to just draw a virtual boundary around our location in the app, and I know that we'll get an alert if any of those vehicles ever leave that boundary overnight."
---
At ClearPathGPS we help field service businesses—including landscaping companies, plumbers, roofers, and HVAC businesses and, more—improve their operations and improve their bottom lines. To learn more about how businesses like Amundson Roofing benefit from the ClearPathGPS fleet tracking solutions, contact us today!

At-a-Glance
Industry: Roof work for high-end homes and estates
Location: Reno, Nevada
Needs: A better way to keep track of crews and whereabouts
Solution: Live map view and reports for all vehicles