Managing Drivers
2 New Ways to Level-Up Route Optimization for Pest Control Businesses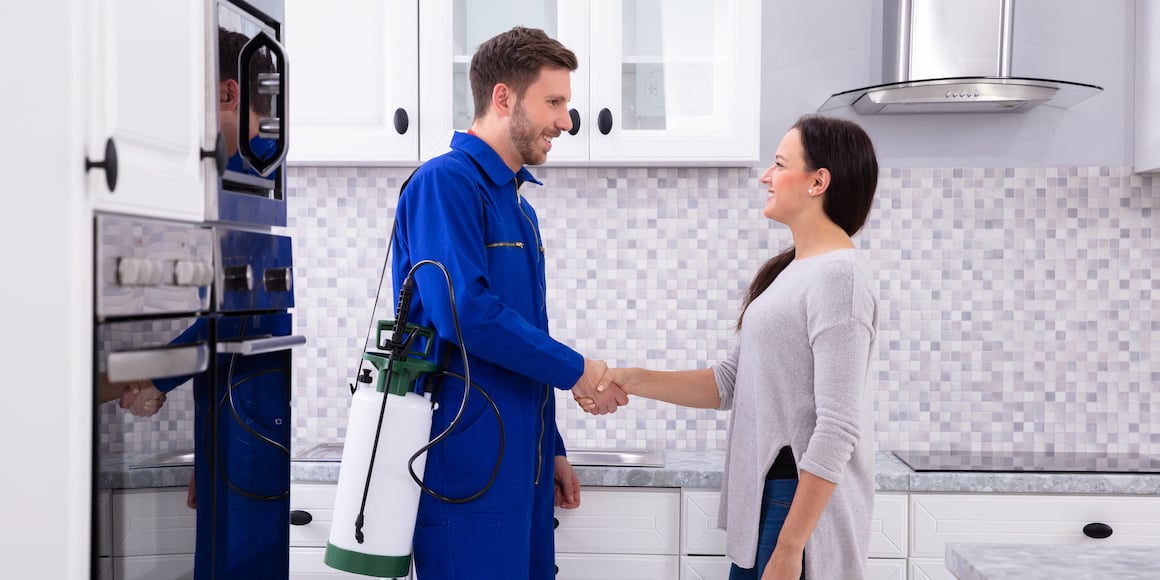 Route optimization can offer incredible benefits to pest control businesses. If you're interested in finding the most efficient routes, reducing costs, and saving fuel time, route optimization is a must.
Fortunately, there are relatively easy ways to invest in faster route identification, drive planning, and delivery routing—getting a solid GPS tracking system, for example.
But we've found that pest control businesses can really boost their operations if they go a step further. Did you know you can use route optimization tools alongside savvy fleet management software to get game-changing accountability and visibility in your business?
Here's what you need to know:
How to Level-Up Route Optimization for True Visibility and Accountability
We've found that when businesses come to us looking for route optimization solutions, they're actually looking for ways to run a more transparent, accountable business. Investing in those two things often provides way more peace of mind and profit potential than straightforward route optimization software.
What are we talking about when we mention visibility and accountability?
Visibility means seeing what goes on in every corner of your pest control business. With true business visibility, you should have access to clear information to help you understand your company better. Process and performance visibility is vital for the type of communication, collaboration, and decision-making that drives a business forward.
Accountability refers to an environment in which every person and team in the organization is responsible for the quality delivery of their commitments. If your team is accountable, you know they'll follow through when they agree to something. Accountability—and particularly solution-oriented accountability—is a must if you're interested in building trust and maintaining credibility inside your company and in your community.
Now that may sound great, but how do accountability and visibility relate to route optimization?
Accountability and visibility contribute to a company's efficiency, cost-efficacy, and ability to serve customers well.
Route optimization is also a tool you can use to work towards those goals—but route optimization without accountability and visibility won't be as effective.
When your company cultivates an environment of accountability and visibility, you can analyze your routes to know where optimization is needed. Your employees will understand the importance of using planned routes. You'll have the information you need to achieve your business goals, and you'll be able to trust your team to help you grow your business.
In that type of environment, common pest control challenges such as inefficient dispatching, inaccurate arrival times, and other revenue-wasting behaviors will be easy to identify and overcome.
So let's get back to route optimization. Are there tools you can use to optimize the routes that allow you to leverage visibility and accountability in your business? As it turns out, there are.
GPS Tracking, Fleet Management Software, and Route Optimization
Many of the fleet management solutions we offer at ClearPathGPS allow you to leverage route optimization and amp up both accountability and visibility in your business.
For example:
AI-enabled dashcams: Have front- and rear-facing cameras that allow you to record and view footage of the road and the cabin in real time. You can monitor driver behavior and provide in-the-moment feedback as needed.

GPS tracking units:

Can help you keep tabs on where your assets and vehicles are at all times. We've even had some pest control customers keep our GPS dashboard open all day, projected on the wall, just to see at a glance where all their units are.
Telematics: Make it possible for you to access information instantly, no matter where you and your units are. By providing real-time data on vehicle status, location, and performance, telematics solutions can help you monitor fleet operations, optimize routing, and address issues proactively before they become big problems.
Electronic logging devices that record hours of service automatically (HOS/ELD): Keep your fleet compliant with mandatory driver safety regulations. This helps you avoid fines and, more importantly, keeps your drivers well-rested and safe. It can also help streamline payroll and provide evidence of service in the event of a customer dispute.
Immediately accessible analytics: Ever downloaded a report, waited hours for it to be available, and then gotten overwhelmed by how much data was included? Our platform prioritizes instantly available reporting that shows you precisely what you need in easy-to-understand ways.
As a bonus, we also offer intuitive fleet management software that ties everything together, along with integrations for tools you already know and love such as Route4Me, which offers stellar route optimization services.
Finding a Solution to Get the Most Out of Route Optimization
Some companies will give your team a GPS tracker and call it a day.
You need a real solution that will grow with your business. That's why when you're looking for a fleet management and route optimization provider for your pest control business software, you should ask how that company is going to help you go beyond selecting the best route. Ask how the company will help you understand how your business works, banish your blind spots, and build an accountable team.
If you'd like to ask us how we can help, we'd love to chat! Schedule a demo with ClearPathGPS today. In the meantime, we've put together this free resource for you to check out: Key Areas to Consider When Maximizing a Field Service Business.