Blog Posts
Fleet Management Software: 5 Reasons Businesses Choose ClearPathGPS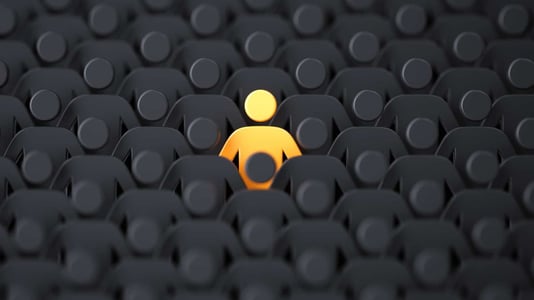 When looking at possible GPS fleet management software providers, it's easy to feel overwhelmed as many companies offer fleet tracking. Most businesses make claims about how they can improve your business in addition to having similar features, functionality, and pricing.
You may feel like throwing up your hands and simply choosing one of the options without much thought. After all, aren't the fleet management software so similar that it wouldn't make a massive difference to your business?
Not all fleet management software providers are the same. In fact, there are vast differences among fleet management systems in ease of use, capabilities, and customer support. It's important to understand these differences because it determines your ROI based on the provider you choose. Here are five reasons field services businesses including electricians, plumbing companies, roofers, landscapers, HVAC companies, and more choose ClearPathGPS.
1. ClearPathGPS Puts Your Business First
"Many other GPS system providers have been pounding on our door with 'special' offers and a high-pressure sales pitch. [ClearPathGPS] is more of a business ally, not a fast-talking salesman going hard for the commission."
Brian, with the Baltimore landscaping company Columbia Grounds Management, added that note to his 5-star ClearpathGPS fleet management software review on Capterra. What Brian is describing here is how every ClearPathGPS team member treats our customers. We're here to help you find just the right combination of GPS tracking support that'll help you improve your company's operations. You won't find any high-pressure sales pitches, only GPS fleet experts who want to understand the challenges you are looking to solve and help your operations show results.
2. Get Up and Running Quickly
"The program is clear and easy to understand and has all the information I need at my fingertips."
That's a quote from Jennifer, a dispatcher for a midsize construction company, in her 5-star ClearPathGPS review on Capterra. One of the things that make ClearPathGPS fleet management software an appealing partner is that we make getting started so simple. As part of our ClearPath to Success methodology, our customers benefit from:
Ideal contracts:
The most flexible pricing plans in the industry, which we can customize based on your needs. Including the option for month-to-month and suspend anytime, along with a 30-day, risk-free guarantee.

Hands-on training and onboarding:


Our team assists in helping configure your system to make sure you're up and running quickly. Plus, you'll find a wealth of guides and tips in our online training portal—everything you need to get your team comfortable with the system.

Easy-to-use desktop platform and mobile app:


The ClearPathGPS desktop app is intuitive so that your dispatcher will be able to get up and running on the system in minutes.

Another user-friendly option is our mobile app, which allows you to monitor your vehicles, heavy equipment, and crews even when you're away from the office.

On-going, expert guidance:


If you ever need help with your ClearPathGPS platform, our outstanding US-based customer success and support team is always here to guide you.

We also regularly send our customers tips and tricks for getting the most of their ClearPathGPS system.
3. Our Fleet Management Software Works
The ClearPathGPS system is so reliable that you won't even have to think about it. That's what customers Diego and Brittany said about ClearPathGPS in their 5-star reviews on Capterra:
"… user friendly and works fine every day we access it without crashing." — Diego B., with a large cosmetics company
"… gets the job done and works flawlessly!" — Brittany P., with a midsized hospitality business
What you'll hear over and over talking with ClearPathGPS customers is that our system works. Never again will you have to fear unexpected crashes, downtimes, or errors in the app. It always provides the data you need right away vs. waiting for a report to be processed. Another benefit our customers speak about is the accuracy of the data they get from ClearPathGPS. As Bram from Santa Barbara Pest Control points out in his Capterra review (also 5 stars):
"… the data is extremely accurate. We tried another service which was tied into each tech's cellphones, and it was not accurate at all, and so it wasn't very useful."
When you want to know exactly where your drivers and vehicles are, data accuracy makes a difference. Our team takes pride in continuously improving our fleet management software to ensure the highest level of service and results for our customers.
4. View Real-Time Data With Ease
The best fleet management software provides up-to-the-second insights so that owners can make better business decisions. And the best providers offer this information in whichever way is most convenient for each customer. Case in point: Bob, from the trucking company Ventura Highway, had this to say about ClearPathGPS in his 5-star review on Software Advice:
"I especially like the daily Speeding reports and virtual timecard reports I get sent to my inbox and that is there waiting for me each morning. It keeps the drivers honest and makes my job easier."
With ClearPathGPS, you generate a wide range of other data that can give you key insights into your operations and improve your bottom line. A few examples include:
5. Unparalleled Customer Support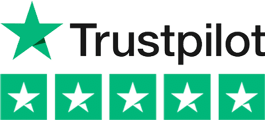 This might be the single biggest factor in partnering with ClearPathGPS instead of other fleet management software providers. Our customers stick with us year after year for the reasons above, and the many other benefits that set our solution apart. But in many cases, our customers initially choose us because of our reputation for outstanding US-based customer support and our focus on ensuring the success of our customers.
When you search software-review sites, ClearPathGPS has a massive list of thrilled customers who appreciate our service and support. But don't take our word for it. See what customers just like you have to say about their experiences with our support team. Find hundreds of 5-star ratings and glowing reviews for ClearPathGPS on TrustPilot, Capterra, and Software Advice.
Ready to get started with ClearPathGPS? Connect with one of our experts today.
---
At ClearPathGPS, we are focused on helping our customers improve their operations and bottom line. Our top-rated GPS fleet tracking solutions provide real-time data insights and tools needed to more effectively manage the vehicles, people, and assets businesses send into the field everyday. Can ClearPathGPS help your operations get better results? Let's find out—request a demo or contact us today!