Blog Posts
3 Ways ClearPathGPS Simplifies GPS Tracking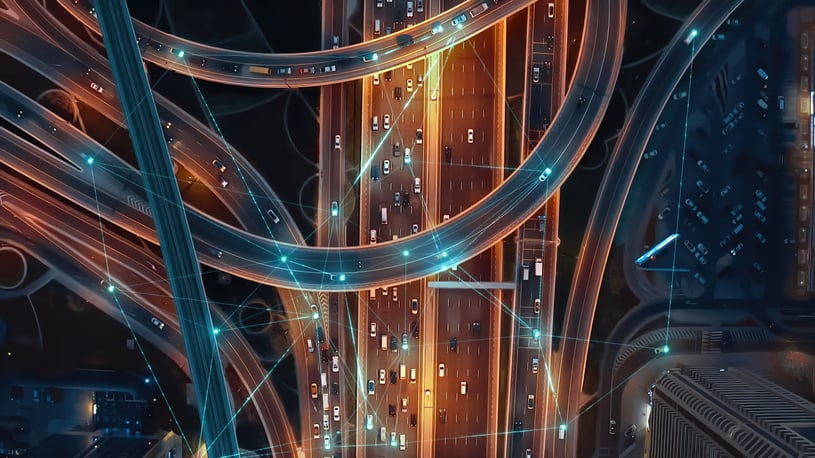 Think for a moment about all the moving parts in your business that you have to keep track of. (Go on, we'll wait.)
You've got associate time to track, goals to reach, clients to keep happy, and several movings assets to maintain. If you manage a fleet of vehicles, your business's "moving parts" are literally in motion, meaning you need to keep a mental map of your company's assets at all times. And, of course, you're doing this with fewer resources, a labor shortage, and supply chain issues looming in the background.
How many brain calories does all of that burn?
How much headspace could you free up if you didn't have to keep track of everything yourself?
With GPS tracking, you don't have to. Business owners can place GPS devices inside each vehicle in their fleet to track useful data (e.g., route, speed, location, vehicle status, gas usage). Then, you can use that data to improve your operations and boost your bottom line.
GPS tracking is already an incredible tool, but at ClearPathGPS, we take things a step further.
Most GPS tracking systems are super complex. They take forever to learn, implement, update, and use. You don't have time for that! You're already managing a super complex system. Instead, we offer a powerful, practical, and easy-to-use system that simplifies GPS tracking for your daily use.
Make GPS Tracking as Easy as One-Two-Three
Our GPS tracking system puts YOU in the (metaphorical) driver's seat.
Here's what we mean:
ONE: Our interface is intuitive.
We don't do complex displays and jargon.
Other software does, which can make those platforms impractical. Customers are forced to spend hours figuring out how to pull a simple report or view a vehicle's historical route.
At ClearPathGPS, we decided to cut through that noise.
Our naming conventions for reports are straightforward.
Customers can obtain needed information with just three clicks. You can show a historical route with one click using our front-and-center "show today's trail" button. You can also generate your most-used reports in seconds.
When building our system, we observed how our customers interact with GPS tracking, and we built ClearPathGPS' tools to reflect user feedback. It's a simple strategy, but it makes a difference in how our users interact with our software.
TWO: You can get started with our system in the blink of an eye.
We built our tools (and the entire ramp-up process!) to be an obstacle- and inconvenience-free.
This makes your daily use of our systems way easier, quickly providing the benefits of GPS tracking.
When you were a kid, did you ever open one of those "some-assembly-required" toys on Christmas Day? You may have been so excited to start using your brand-new bike, but you had to spend hours putting it together before you could hit the road.
You may have had to do the same thing for your kids as an adult. Those frustrating hours of setup aren't fun, and because you're stressed and working with hard-to-navigate instructions, it isn't even going very well. (Is the bike built safely? Probably not.)
The analogy may be a stretch, but our central point isn't:
Once you sign with ClearPathGPS, we aim to get you up and running as quickly as possible.
This is to help you avoid tired, long-winded orientation videos and get business-boosting data today—not in a week after you've finally figured out how to navigate a more complex system.
Here's what we mean:
With our text-to-active process, you can start using our system in minutes. If you have a more complex install, we'll send someone to help.
Our team is responsive. Once you've decided to work with ClearPathGPS, we can send you a monthly contract, turn around the needed paperwork, and get you set up in hours—not weeks.
Our platform cuts out unnecessary steps. With ClearPathGPS, you can set schedules and alerts straight from the system with straightforward fields from day one. Sign the contract, get set up, and see your data. It's as simple as that!
THREE: We're always a phone call away.
Our friendly team goes above and beyond to ensure that our platforms work well for you. Always.
Our customer support is available, helpful, and proactive.

We cut complexity by helping you set up integrations and access the features you need. Then, whenever you need assistance, we provide ongoing support.

We provide an onboarding series when you first sign up to ensure you know all the most-used functions. We also have an easy-to-understand bank of helpful resources you have access to at any time.
Pricing and Contract Options that Make Sense (For Everyone)
We realize that one of the more headache-inducing aspects of most GPS tracking systems is the industry standard of overly-complex pricing models. Most ironclad, multi-year contracts are the stuff of nightmares.
When setting up pricing, we thought: Why not take the same approach to billing that we apply to tracking?
Other providers make pricing structures inconsistent and confusing to keep customers boxed in. This leads to higher profits for the provider. We get that. We've gone another way: We offer simple, month-to-month pricing options that put you in charge of your customer experience.
Our goal is always to ensure you have a great experience with your GPS tracking service—including the billing! And if you don't have that great experience, you can walk away with zero losses.
Don't want to limit yourself to desktop tracking? We've got your back.
We also provide a mobile app on the Android and iOS App Store, so you're not just limited to the desktop. Instead, you can access your data wherever you go.
Why? We wanted to provide a system you would use in your real life—no matter where you are.
However, we also wanted to ensure that our mobile tracking options were still helpful, powerful options—not just a mobile app for the sake of having a mobile app.
With our mobile tracking option, you can:
Access live GPS fleet tracking notifications, so you know right away when something needs your attention.
Respond to customers.
View live fleet maps, reports, and driver and vehicle information.
Manage your fleet without being tied to your desk.
Ready to Experience GPS Tracking Made Simple?
GPS Tracking is a powerful tool you can use to understand your fleet, streamline operations, and even improve or award driver behavior. However, most GPS tracking systems on the market are wildly complex. You're more likely to get frustrated learning how to use your system than benefit from using it.
At ClearPathGPS, we're here to reduce stress and boost success with GPS tracking. We'll quickly get you up and running with our system so you can start seeing the benefits of GPS tracking this week—not next year.
Interested in getting started? Connect with our friendly team, or download our free e-book to learn more about selecting the best fleet management provider for you!
---
At ClearPathGPS, we are focused on helping our customers improve their operations and bottomline. Our top-rated GPS fleet tracking solutions provide real-time data insights and tools needed to more effectively manage the vehicles, people, and assets businesses send into the field everyday. Can ClearPathGPS help your operations get better results? Let's find out – request a demo or contact us today!