Blog Posts
Why a GPS Tracking Service Is a Key Part of Your Fleet Operations Ecosystem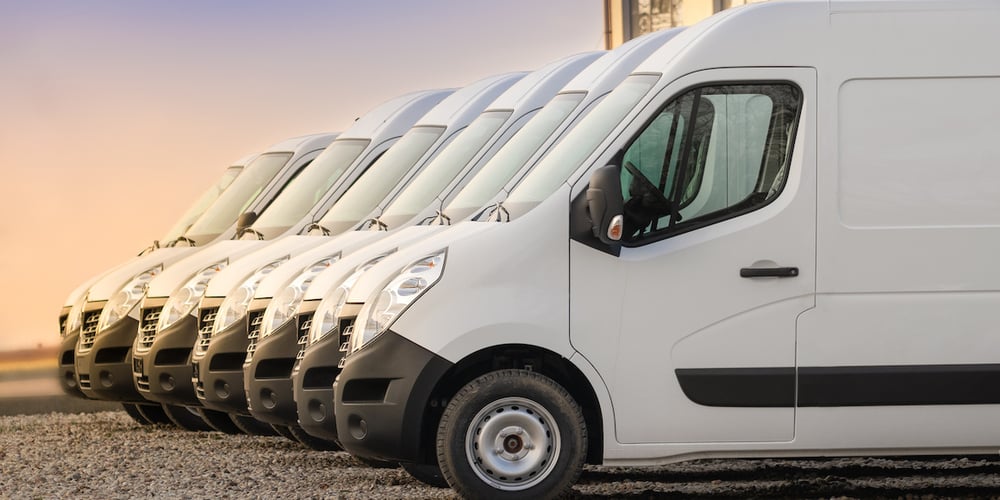 You might wonder why onboarding a fleet management service could really impact your business—especially if you're already using other fleet maintenance and routing apps that do their jobs well.
After all, fleet management software can be expensive, and you're probably looking for ways to run your business more efficiently.
We hear this all the time.
It's incredible that field service businesses use intuitive, powerful tools to coordinate and automate everything from fleet maintenance to improved customer service. Utilizing fleet operations solutions such as ServiceTitan, Fleetio, and Route4Me can transform how you run your business—and help you deliver even more value to your customers.
Here's the thing: You can level up the value you're getting from these and many other apps by layering on a GPS tracking and fleet management service that does a little bit of everything.
For example, with GPS functionality added to your route planner, fleet maintenance solution, or fuel management system, you'll experience a whole new level of intuitive, proactive fleet management.
We're not the only ones saying this. Each of the companies we listed above—ServiceTitan, Fleetio, and Route4Me—eagerly tells their own customers that they integrate with our comprehensive GPS fleet tracking and management system.
Want to get in on that value?
Today, let's discuss the benefits of a fleet management system leveled up with GPS tracking.
Why is an able-to-do-anything GPS tracking and fleet management system so successful?
Think of it this way: Each of your different route planning, vehicle maintenance, and fuel usage apps gives you one piece of important data.
A comprehensive fleet management system that leverages real-time GPS tracking can connect those pieces. As a result, you can use all of those different types of information to make better decisions to improve your company's operations.
For example, with GPS tracking fueling and connecting your various fleet operations apps, you can:
Know exactly how long your techs are on-site at each job and use that data to generate time cards automatically (or as proof in billing disputes).
Learn about driver behavior, and see how often your team speeds, brakes abruptly, or accelerates aggressively, so you can

incentivize safe driving

and intervene where needed.
Send real-time fleet status updates to your team, from mileage notifications to fault codes and more, so you can schedule preventative maintenance or react quickly to any issues detected in your vehicles.


Will a GPS tracking fleet management system save me money?
You might wonder whether GPS tracking and management is worth it.
Short answer: Yes, it definitely is.
Here's a longer answer: With the resources you'll save, including reduced fuel costs, time saved managing your fleet, and more, you'll see an incredible ROI with your GPS tracking service in no time.
Our customers consistently report significant savings and value-adding benefits. For example:
Schyler Bell of landscaping service Trim All Lawn Service in Florida reported that

partnering with ClearPathGPS

saved his company $160,000-$170,000 in overtime and time card padding costs.
Blake Merrell of biosolids management company Merrell Brothers is seeing

increased fleet ROI

through more consistent and proactive maintenance for their vehicles. Blake summed up his satisfaction with the ClearPathGPS and Fleetio service integration by saying, "That's helping us get a better return on these assets."
Scott Ramsey, the owner of Ramsey Asphalt Construction, notes that his company

consistently sees benefit after benefit

by working with ClearPathGPS. His company needed to grow fast, which can be an incredibly expensive undertaking. With ClearPathGPS, Ramsey Asphalt Construction could streamline payroll, better serve customers, and even go after more competitive jobs with precise data to back up bids.


How do I incorporate GPS tracking and fleet management software with my existing fleet operation apps? Don't worry; it's easy!
We built our GPS tracking and fleet management software on an open application programming interface (API), so you can incorporate your GPS tracking data exactly as you wish. Use it as a standalone solution for monitoring your fleet, and you'll already see benefits. However, we've also made it easy to integrate ClearPathGPS with the solutions you already love on one fleet management system dashboard.
Here are just a few examples with our partners:
You can integrate ClearPathGPS with your ServiceTitan app to provide real-time context and tracking to ServiceTitan's

suite of services

.
You can connect Fleetio with ClearPathGPS to

receive real-time alerts

on vehicle fault codes, automate odometer updates, and more.
With ClearPathGPS and Route4Me, your team can

optimize routes

to help improve fleet fuel consumption, route efficiency, and, ultimately, your profitability.
The real TL;DR?
A comprehensive GPS tracking and fleet management system truly brings together all of these pieces to the puzzle to ensure that your fleet operations are always running smoothly. If you're looking for a way to tie together all of the tools you use to operate your business and get more out of your fleet operations ecosystem, a GPS tracking-enabled fleet management system is the way to go.
Our fleet management solutions can truly help you boost your business through direct integrations with major fleet maintenance and routing apps or custom integrations you can build with our open API.
Interested in learning more about how GPS tracking can upgrade your current fleet management ecosystem? Contact our team today to learn more about how we can support you and your goals.